Dr. Hoffer's Travel Site This site was last updated 05/05/11
Since we were not sure we wouldn't be pinched for time when we come back here on our way home, we felt we had better see the world famous Dali Museum in Figueres which is 50 miles north of us. But first I repeated that arduous uphill run because I had no other choice and then enjoyed a cappuccino in the Parador overlooking the sea. A swim in the pool and then checkout.
Marcia drove us to Figueres and after getting to the Museum we have to get in a line that lasts an hour to get in. The place is quite incredible and it was all designed by Dali before he died. He lived near here on the coast outside of the town of Cadaqués. Dali is the one who did the dripping watch faces and many other crazy things. And as might be expected, the stuff in this Museum is totally out of this world. First the roof of the building is covered in giant eggs. In the entry way is an old Chrysler with nude manikins inside with a large boat suspended above it dripping water drops. Every 3 minutes pouring rain occurs INSIDE the car (photo). There is a large room set up with two boxes on the wall and a nose and set of lips sitting on the floor. At the other end of the room you climb a stairway and view the room through a condensing lens with hair around it - Voila, a tribute to Mae West (see photo). I could go on and on. Much of it was not very appealing to me but you have to admit, he got people's attention and some of his works are really spectacular. By the time we got out of there it was 6 PM, so we headed directly west to see the town of Cadaqués. If we had known what the road was like we never would have gone. I drove the 50 miles over barren hills and twisting roads similar to a trek to Lake Arrowhead.
Finally we arrived in this lovely little town that also has a Dali Museum which was closed (Thank God). The town is very picturesque and we sat on the beach for refreshments. Back on the road, we have to reach Dr. Hoyos (Jairo) to let him know we are coming a little late. Without a cell phone we stop at a gas station on the freeway and of course the pay phone I try to use won't accept my 100 peseta coins. I finally use another phone and connect. He told us to meet him at the Bella Terra Hotel outside Barcelona. Marcia drove the 200 miles and we see the hotel but with seven freeways knitted around it the GPS system guided us in such a manner that we had to loop back over the same path four times (6 miles each time). I felt I was in the movie Groundhog Day. We get there and Jairo picks us up and takes us to his home in a suburb of Barcelona called Bellaterra outside Sabadell (similar to SM and Beverly Hills to LA except away from the beach). They kindly fed us and we went to bed. We are finally in Spain's second largest city and will spend some time here.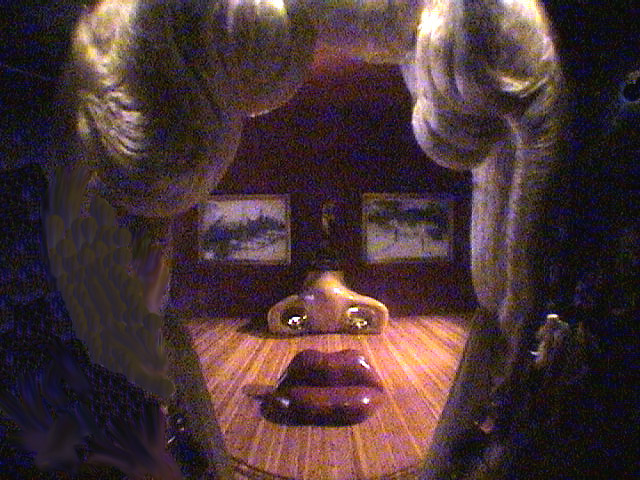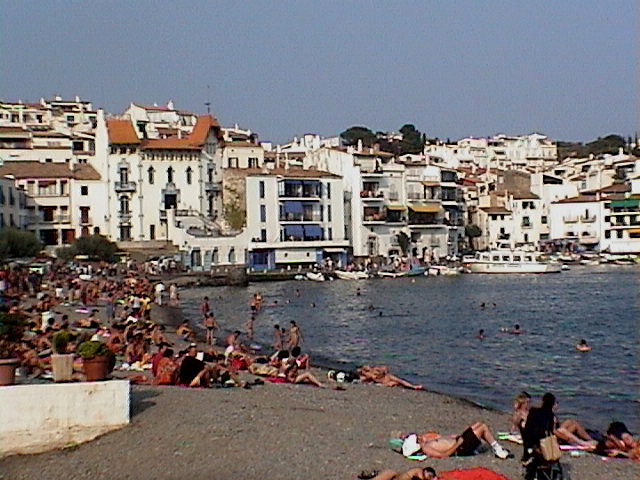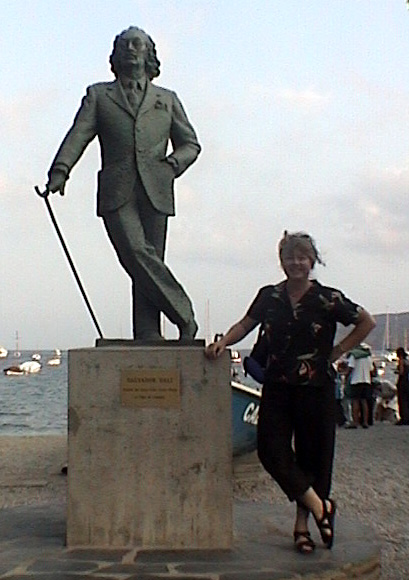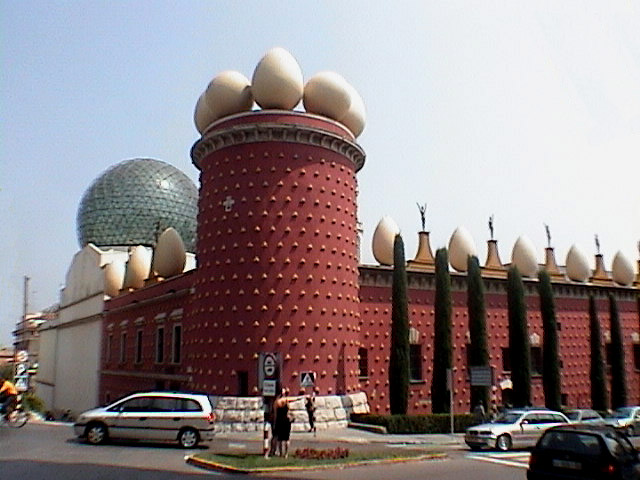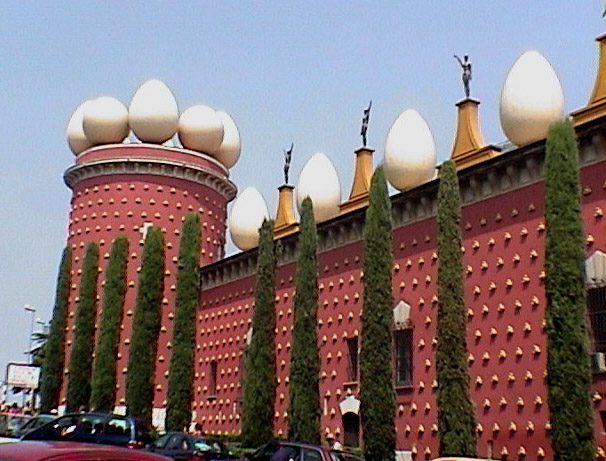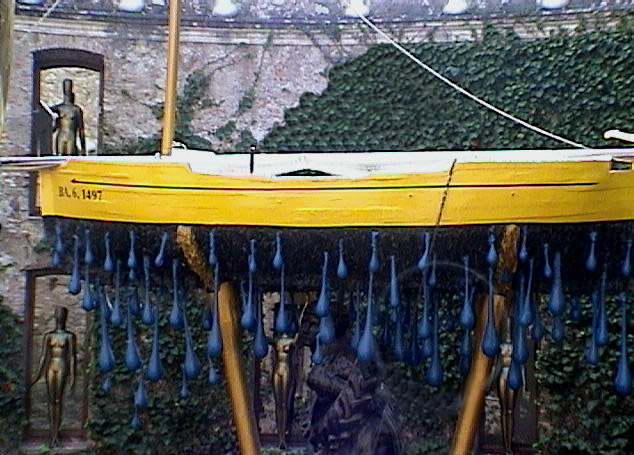 Kenneth J. Hoffer, MD
KHofferMD@AOL.com
Barcelona, España
PHOTOS: 11DaliCadeques
[1) Calella restaurant from yesterday, 2) Calella beach & tapas from yesterday, 3) Dali Museo front view, 4) Dali Museo side view, 5) Dali Chrysler with boat above, 6) Dali dripping boat, 7) Dali ceiling painting, 8) Dali Mae West tribute, 9) Dali dripping watches, 10) Cadaqués, view from hill, 11) Cadaqués beach view, 12) Marcia at Dali statue in Cadaqués.]
If you enjoyed these travels or wish to add comments on the places we visited
Please Leave Me a Message by clicking the spinning @ sign.