Dr. Hoffer's Travel Site This site was last updated 08/04/10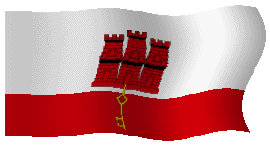 IBERIA2001 #36 MarBAYA Not MarBELLA
As we drove out of town we had an inkling that it would not be a speedy crossing back into Spain. We knew we should have left much earlier but to have missed all we had seen would have been a shame. We had guaranteed paid reservations at the Alhambra Palace in Granada for 2 nights and very long distance to drive to get there. It was now 6:30 and we arrive at the border. We get in one of 2 very long lines of cars that are not moving at all. As I said earlier, the Spanish want Gibraltar back and this is there way of harassment. They prolong the exit unnecessarily through "customs." Gibraltar is a territory of the EU so there should really be no Customs between members of the EU but this is the last anomaly of that bygone pain of crossing from country to country. We were worried that they were going to go through all our bags and ask for proof of purchase on computers, cameras, etc. as well as hassle us about the car ownership. We waited and crept along an inch at a time for over one hour. We arrived at the checkpoint and after flashing the US passports they just waved us through. All that concern for nothing. Now we are trying to find our way out of La Línea and head north along the coast and its after 7:30. After a few miles on the non-freeway coast road the traffic slows to 5 MPH and stays that way for an hour, why we never knew. Now its 8:30 and we have 180 miles to go. This is the first time we really were in a pickle. Using the cell phone, I called the hotel but there was no answer. What to do. I had looked at the map before and saw the city of Marbella and read it as Mar-bell-lah, which I had never heard of. Now I looked at it again and read it as Mar-bay-yah, which of course I had heard of; a very nice resort area that I would have put on the agenda. It was only 30 miles away so I called Irene and asked her what to do. She called me back and said to stay either at the Meliá Hotel in Puerto Banús or the Don Pepe in Marbella.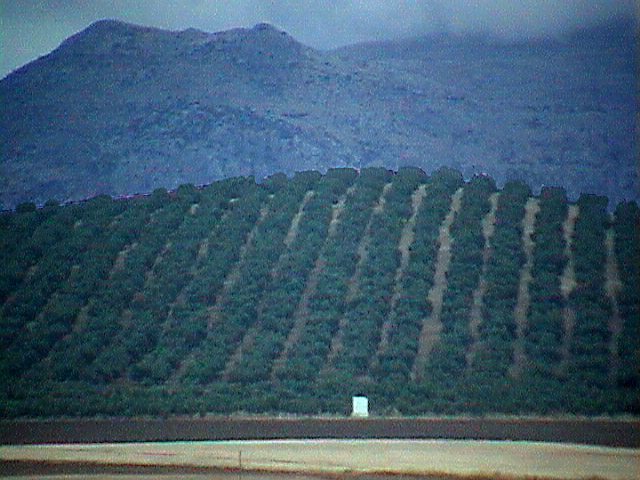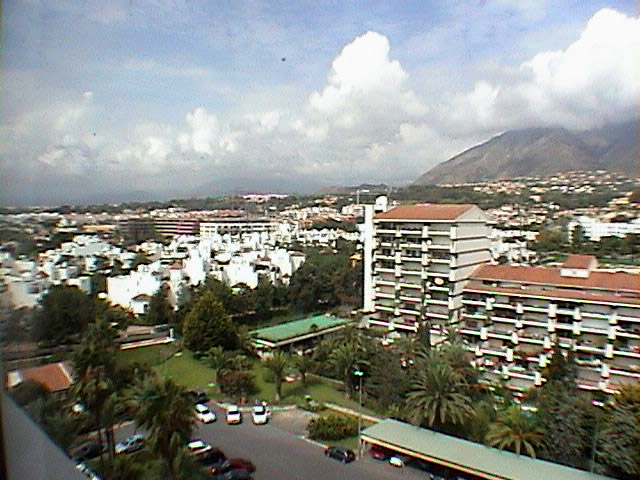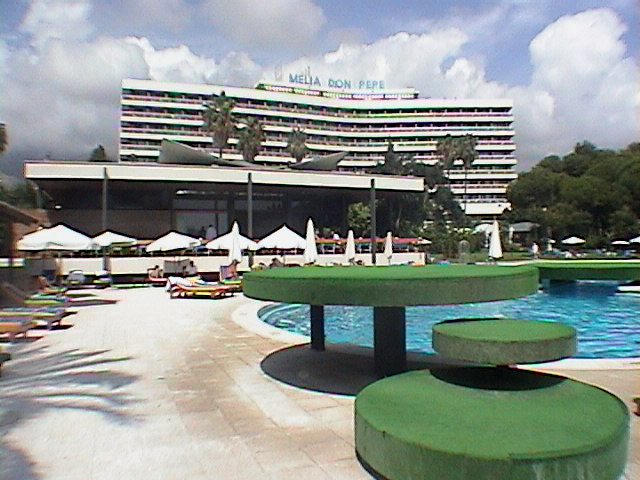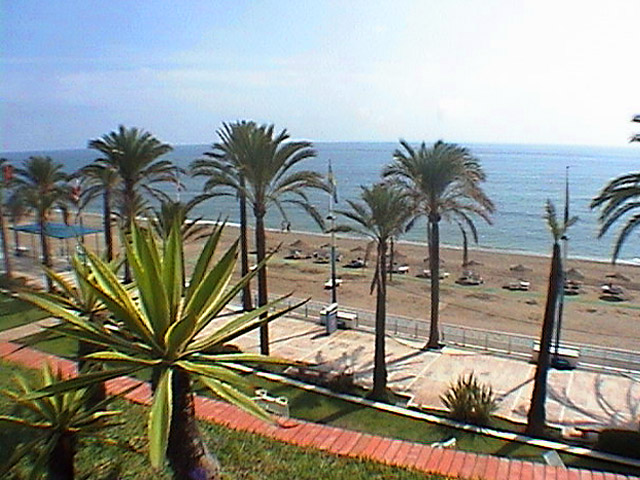 After trying 2 more times the Alhambra Palace finally answers their phone and she tells me their phones were out all day and I was the 1st call they had received. I told her our predicament and she said it was OK to stay there and arrive the next day without any charge. Now we headed for Puerto Banu and was it lovely. The hotel was full but would give me a junior suite at a discounted price of $400 (down from $600. A regular room was $205. The place looked a little seedy and jammed with tour groups, so I passed on the offer and we headed over to Marbella and with some trickery finally found the Don Pepe. It was a huge place and they had a room for $225. At this point we had little choice.
After we got unloaded we had 3 choices; have dinner in the hotel dining area outside in the garden patio, try out the Tony Roma's we spotted on the way down, or seek out the restaurant that we were invited to by the very nice Spanish lady we met at Kerry's in Gibraltar. We agreed the latter was the most interesting. We headed out with the little map on the back of here card and because the roads here are like Orange County, everything turns into freeway ramps and we keep going round in circles for almost an hour. Every time we ask its only 1 Km away. In sheer frustration we screeched into Tony Roma's parking lot. It was a kick having onion rings stack and ribs with a Bud for a real change in cuisine. Got back and to bed at 3 AM.
We woke up at noon and finally got checked out of the hotel at 2:30 but what a hotel this is. We now see the lay of the land. The beach which we never saw is fronted by many fancy hotels with a marble covered promenade at the beach. It is just gorgeous. It is not tacky at all, as you might expect a resort area to be. At 3 PM I went for my run on the beach promenade and after awhile it turned into the clay they use on tennis courts; very comfortable on my knees. The sun was burning down on me but with the view and the breeze from the sea it was fabulous. All along the way there were restaurants near the beach and they were cooking with an open fire in a large wooden boat filled to the brim with sand - very interesting. When I got near the hotel I couldn't keep from jumping in the sea for a swim, it was great. I climbed back to the Don Pepe and joined Marcia who was having lunch poolside. I went for another swim in the pool and met 2 gals from London. Finally gave up and changed and we took off back to Puerto Banu because I wanted to photograph the Bay from there and they had a Cyber Cafe. We did a little email and then took off for Granada around 7:00.
What started out as a pickle, turned into a great experience which I would have planned on had I known how to pronounce Marbella. This is a place that I would definitely recommend and hope to return to. But now we need to find a way to catch up for the day delay.
Marbella, España
Kenneth J. Hoffer, MD
KHofferMD@AOL.com
SENT 9-24-01
PHOTOS: 36Marbella
If you enjoyed these travels or wish to add comments on the places we visited
Please Leave Me a Message by clicking the spinning @ sign.