Dr. Hoffer's Travel Site This site was last updated 05/05/11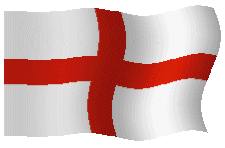 UK1999 #20 London Pubs & Tubes
Date: 7/20/99
When I discovered it was costing us £1.50 ($2.40)/min for every minute for every phone call (even local), I quit doing Email or using the phone.
Email tries with AOL caused a phone bill of £171 ($272.42). We bought a BT phone card but it only works in special booths which we rarely found when we had time to call. Problem solved when John Eales friend, Joe Pope, told us to get a "pay as you go" mobile Vodafone. I finally found their store near Goodge St. on a run and bought one. The phone is tiny (Siemens C25) for £70 ($112): 2 months hook up is £10 and I bought £150 of talk time. They give you £10 talk time & £20 leather protector to sign up. From 8AM-6PM its 30p ($0.48)/min & 6PM-8AM its only 5p ($0.08)/min. At Carphone Warehouse I bought a charger for the car.
So we vacationed for 2 weeks in London. We did the usual: British Museum (mummies. Rosetta Stone). Tower of London, Buckingham Palace (Changing of the Guard, Queen's Gallery), Horse Guards, Westminster Abbey, Dickens' House, Victoria & Albert Museum, House of Common and Lords in Parliament, Courtaurd Gallery, Sherlock Holmes' Baker St., and Covent Garden.
Last Sunday, Joe Pope, with his great kids (Ashley 13 & Dominick 11) took us to Hampton Court Palace, Windsor Castle and Eton College on Saturday and on Sunday we went to Mass at Westminster Cathedral (largest in UK) and then to Shakespeare's Globe Theater, Stonehenge and Avebury - a great time. He was just great.
Most exciting, Marcia decided to explore the British Health System by needing an emergency D&C. She visited a Harley Street doctor (Mr. Angus McIndoe) and had the surgery under a quick general at Wellington Hospital near Regent Park. Everything went fine and the pathology was negative for any cancer. She was only in hospital that day and I took her home at 10 PM by cab. Enough for now.

Kenneth J. Hoffer, MD
KHofferMD@AOL.com
London, England
Sent 7-20-99
If you enjoyed these travels or wish to add comments on the places we visited
Please Leave Me a Message by clicking the spinning @ sign.