Dr. Hoffer's Travel Site This site was last updated 05/05/11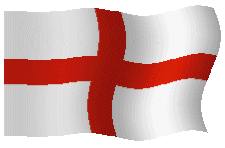 UK1999 #31 Beatles to Betws-y-Coed
Date: 8/16/99
A brisk run in the morning caused me to discover that the city of Liverpool is exciting and vibrant with the largest pedestrian shopping area I have seen in any city. Buchanan St. is the main street and being totally repaved. After Marcia and I drove back down and walked around we found it to be much nicer than the depressing place described in the tour books. We walked to Albert dock on the Mersey River and visited the "Beatles Experience" which though a tourist trap, was very well done and nostalgic. Even found a Roy Orbison (of songs I have never heard) and Al Jolsen CDs. Based on the advice of a cab driver we looked for John Lennon's and Paul McCartney's homes as well as Strawberry Fields – to no avail. After an hour of GPS foul-ups we finally hit the road and went through the Mersey Tunnel under the River (Lake) and down the peninsula to Chester (as in PA).
From there we headed directly into Northern Wales and the language changes to Gaelic Welsh with its tongue-twisting names and undecipherable directions. We wound up in a tiny town called Llangollen. Since "LL" is pronounced "KLAH" the city is pronounced "Klahn-goK-lahen". Just incredible. Beautiful little town on the River Dee. We stayed at the Royal Hotel where Queen Victoria stayed one night when she was 14 yo. We crosses the bridge after dinner at the hotel for a pint at the Bridge End and on the way back watched as a bunch of inebriated 20 somethings leaped off the bridge into the icy Dee (right next to the sign warning everyone never to jump from there). By the time they climbed back up for their 2nd and 3rd jumps most were barely clad and one guy decided to strip completely in the middle of the road. Marcia had had it by then and went to bed.
Next AM we strolled the bucolic little tourist town and then headed out west. We stopped at the beauty spots of Corwyn Falls, Betws-y-Coed, the beautiful coastal towns of Corwyn (with a fabulous castle and the smallest house in the world) and Llandudno (gorgeous beach) and finally Caernarfin where the castle "floats on water" and Prince Charles was invested as the Prince of Wales in 1961. It's now 8:00 and start looking for hotels and find that they are ALL full not only there but also in Bangor and every other town nearby. Finally the only room we could find was this expensive mansion hotel called Tre-Ysgawen ("?????") Hall and had to drive north across the Britannia bridge onto the Island of Anglsey to its central town called Llangefni ("Klahn-Gefnee') then back in the woods to Caper Coch. We arrive at 9 PM and I have to run before dinner, which stops at 9:30 (no restaurants for miles). It was grueling and cold but got it done and sat down to one of the most exquisite meals we have had so far in the plushest setting so far. Sat next to a couple from woodland Hills. The next morning I almost drank a wasp that landed in my coffee and faced a bill that came to £175 [$300] (for room, dinner & breakfast.) Can't do that every night.

Kenneth J. Hoffer, MD
KHofferMD@AOL.com
Dublin, Ireland
Sent 8-16-99
If you enjoyed these travels or wish to add comments on the places we visited
Please Leave Me a Message by clicking the spinning @ sign.