Dr. Hoffer's Travel Site This site was last updated 05/05/11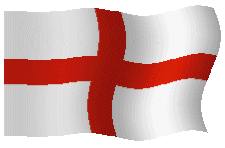 UK1999 #35 Cambridge University
Date: 8/24/99
We look forward to Brian & Krysha visiting us in Santa Monica. It will be fun showing them our city and surroundings. We left and headed South to Stamford in Lincolnshire, a very picturesque town of Georgian houses and many churches. We visited the Burghley Mansion built by the Chief Advisor to Elizabeth I. They wanted £12.2 ($21) for the two of us to get in and it would be a 1 hour tour. We passed on that, petted the Fallow deer in their park and headed South to Cambridge. We are now in East Anglia.
There are 31 colleges in Cambridge University; the oldest was founded in 1267. We went into King's College and the Chapel was incredible ($5 @ just to go in + NO photos). Videoed the entire thing. Then it was too late to see anything else so we found a decent place for the night. I ran through the village and then stopped at one of the Starbuck's for a cap and relax. Marcia had gone for a walk and she had gone there too. Went to a local pub for dinner (Lawyer's Wine & Oyster Bar) for the worst dinner we have had on this trip. The owner then told us there was no charge for the dinner or drinks. We will check out the Fitzwilliams Museum and Queens', Trinity, and Pembroke Colleges and then head to Norwich, the capitol of East Anglia and probably then head south.

Kenneth J. Hoffer, MD
KHofferMD@AOL.com
Cambridge, England
Sent 8-24-99
If you enjoyed these travels or wish to add comments on the places we visited
Please Leave Me a Message by clicking the spinning @ sign.