Dr. Hoffer's Travel Site This site was last updated 05/05/11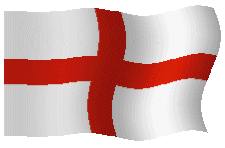 UK1999 #37 Shakespeare to Arthur
Date: 8/29/99
I'm sure many of you have grown tired of these missives, but they have been written in diary-documentation form mainly to remember later what happened.
We had a lovely day in Oxford, toured several of the colleges (there are 39) and took the Guide Friday bus tour. Learned that "MG" as in the car, stands for "Morris Garage" in Oxford where the car was built by William Morris. Rockefeller donated the Library there to pay back for Smithson donating the Smithsonian Institute. I climbed the Great St. Mary church tower but did it very slowly so it was not a problem (it's the racing up and down these things that's bad on the knees). The Ashmolean Museum was very good with many of the grand masters and great Egyptian antiquities. We visited Christchurch (one of the colleges) whose graduates number half of all the British Prime Ministers for the last 200 years as well as Louis Carroll who was a mathematician and wrote "Alice in Wonderland" for a real little girl named Alice (Oxford's Chancellor's daughter). It's a very pleasant town to hang out in.
From Oxford we drove to Stratford-Upon-Avon, the birthplace of William Shakespeare. I ran through the town, which is absolutely fabulous in my opinion. I found the "restaurant row" and went back and got Marcia and we had a hard time deciding which of the many places to go. We settled on Lamb's and was that the right choice. In Oxford I had called ahead to book tickets for the Royal Shakespeare Company (RSC) for "Antony & Cleopatra", which neither of us have ever seen.
The next day I ran through S-U-A again and found a place to get a much-needed haircut. Marcia and I stayed apart most of the day to give each other a little "breathing room". I had toured WS's birthplace, his grave at Holy Trinity Church and the Museum of his life and his schoolhouse. I have to admit it was all very interesting. Probably started from Sr. Leontine in high school English that got me started on Shakespeare with Hamlet and Macbeth. I relaxed with a cappuccino and worked out the schedule for the rest of the trip. Marcia & I met up for a pre-theater dinner at a very good Indian restaurant and then went to see the play. The Playhouse is fantastic. The star was Alan Bates playing Mark Antony. I enjoyed it very much except for the fact that the actress who played Cleopatra was not favored by God in the looks department and at the end of the play she felt it necessary to strip nude and show me everything I was dreading she would. I still can't get the image of that out of my mind ["Out damned spot"].
After the play (10:30 PM] we sadly left S-U-A and drove to a picturesque Cotswold town called Broadway (recommended by our friend Brian).
The next day I ran through Broadway and puttered in the shops and had a lousy cappuccino. All the buildings in town date from the 1600's, quite charming. We then drove south to another Cotswold town, Burton-on-the-Water which was packed with vacationers enjoying the Bank Holiday (comparable to our Labor Day). We had lunch there and then drove to the city of Bath and visited the Roman baths, the best preserved in the world and drank the warm spa water. At the oldest house (1462) we had a special Sally Lunn Bun with afternoon tea and it was wonderful – never had anything like it before, wish we could bring some home. We then drove to Bristol and visited the SS Great Britain, the first iron liner. We got horribly lost trying to get back on the M5 to Exeter and then discovered we had computed the GPS incorrectly (long story).
Get to Exeter very late and still able to get dinner at Harpoon Louie's around the corner from the Edwardian. This morning I found a Mass at Blesses Sacrament just down the street. Hard to believe it's a Sunday again. We left Exeter without seeing it and headed west to visit Tintagel Castle, the one purported to be that of King Arthur. A long trek to get there and a very long walk to get to see it. From there we drove all the way to Lands End which is quite spectacular. Then we had to drive all the way back to Exeter and straight to Poole which is right next to Bournemouth. We arrived at 10:30 PM and I did my run along the Quay (Pier) watching everyone enjoy their holiday pints outside the pubs. When I finished I caught a pint of Guinness just before they "rang the bell" at midnight.
Tomorrow we will see Bournemouth (a great vacation area) and head north for lunch with Mr. Harold Ridley, the man who invented the intraocular lens implant and did the first one in 1949. Then to Brighton and Canterbury. Really racing now.

Kenneth J. Hoffer, MD
KHofferMD@AOL.com
Poole, England
Sent 8-29-99
If you enjoyed these travels or wish to add comments on the places we visited
Please Leave Me a Message by clicking the spinning @ sign.