Dr. Hoffer's Travel Site This site was last updated 05/05/11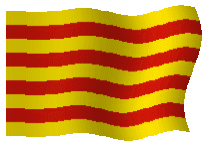 IBERIA2001 #13 Sagrada Familia
After this long beach run, it was a very long walk back to the boat. Many women here in Spain have no problem being at the beach topless and at times this can be distracting. In one area men were bottomless and Jairo told me that was the gay beach. Finally we jumped in the water and swam a while, it was clean and beautiful. They have trolling boats that go back and forth cleaning debris from the surface of the water. Two major things I am very impressed with here in Spain. First, no matter where I go there is a clean (not overflowing) trash can within arm's reach to throw something into. Special crews are constantly emptying them. Second is that I every public restroom that I have been in so far looks like it was just constructed with brand new auto-flush porcelains with marble floors and even alcohol spray units so that you can sterilize the seats. It's truly amazing. Even the McDonald's men's room looked like a palace. We'll see if this holds true for the rest of Spain. Jairo & Maite take us to Gaudí's most famous work, the Sagrada Familia (The Holy Family). A private organization hired him to build this fantastic cathedral. He worked on it night and day and even had an apartment on the construction site. Then he was killed when a street tram hit him. The remains have sat there since the 30's and only recently have they begun to attempt to finish it. The problem is the anarchists purposely destroyed the plans Gaudí had made during one of their revolts and now they have to try and guess what Gaudí would have done. It is the most unusual and spectacular thing you will ever see. I hope the photos do it justice. The entire central inside of the church is not finished. The figures (statues) on the outside are truly unique as shown by the figures of Peter (photo) denying Christ 3 times (just the look on his face when the women reproach him, with the rooster crowing in the background). What a shame Gaudí was killed before he finished this. There is great controversy here as whether to leave it as it is as a monument to him or to finish it in his honor. They are proceeding however and plan to finish it by 2026. I would love to come back and see Mass said inside at the age of 83. I took the elevator up one of the tall spires while Marcia decided she didn't like the idea of having to walk down. The views were fabulous (photo) and it was interesting to look down the stairwell (photo) to see the way it was constructed. Later I saw the photo I took on the cover of a book. From here we past Barcelona's Arc de Triomf (every city has to have one) and went to the center of the oldest part of Barcelona (Barcona founded by Julius Caesar in 49 BC) called the Barri Gottic (Gothic Barrio). Here a barrio simply means a neighborhood. We went by the main Cathedral of Barcelona all lit up (photo). It is not as pretty during the day because it needs one hell of a cleaning. From here we go by the Palau de Generaitat, which is the regional government headquarters for the Catalan nation. A block away is the little restaurant called Mi Burrito y Yo (My burro and I) for dinner. I had roast chicken, which was OK. We had sangria, which is easy to drink because there isn't much alcohol in it. On our way to the airport we pass the Palace of the Ancient Kings and they have this huge fountain display at night, which is quite spectacular (photo). The Prat airport is spanking new and a whole city unto itself. We picked up Jairo's friend from Argentina and then back to the house. Interestingly, though it is August in Spain, the weather is more like a slightly humid Santa Monica, it actually gets cool in the evening and the breeze from the Sea is always refreshing. Now I will wait until the afternoon to do my runs. These late nights are getting to the both of us.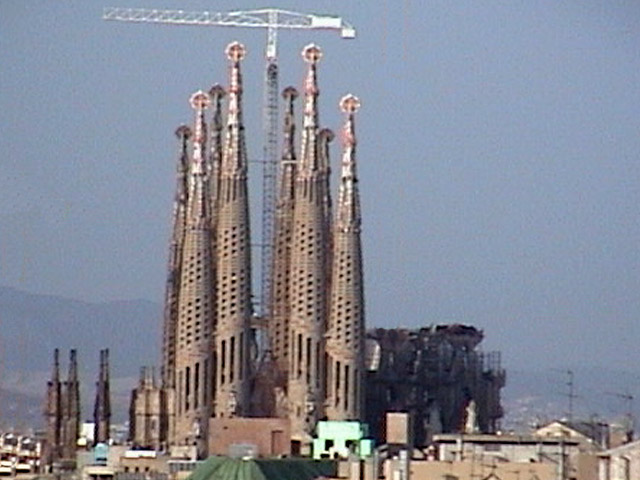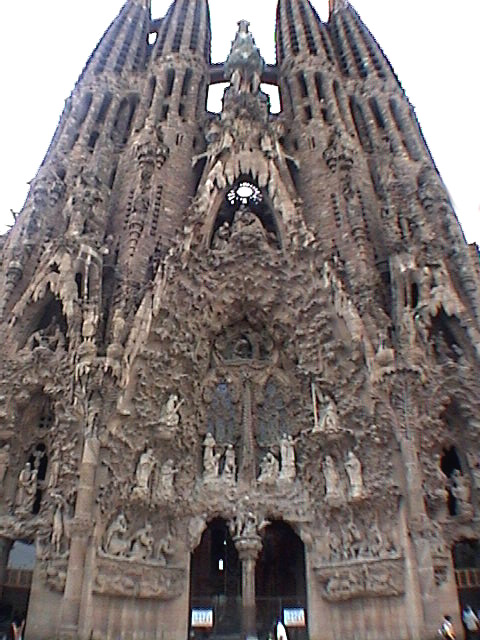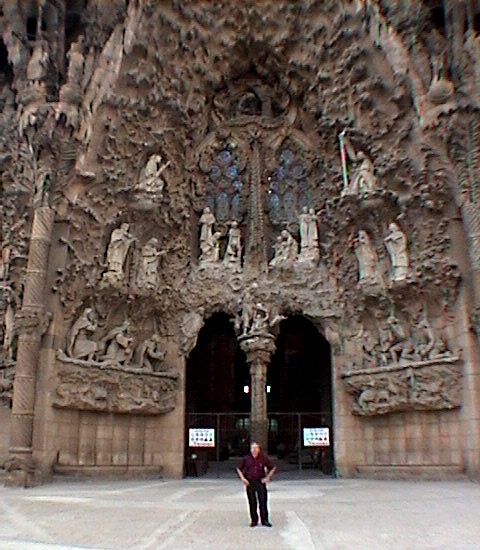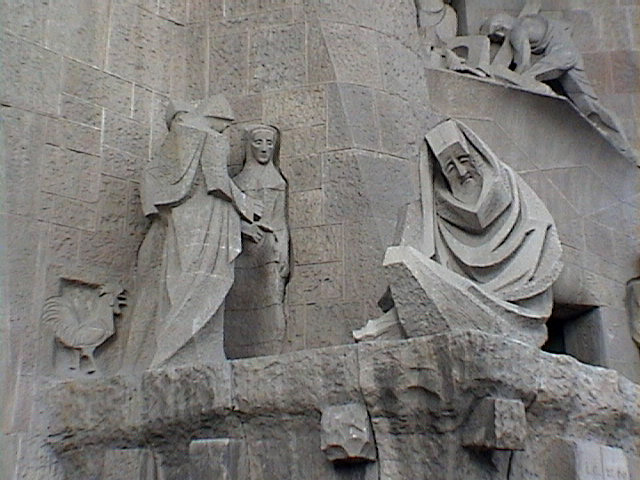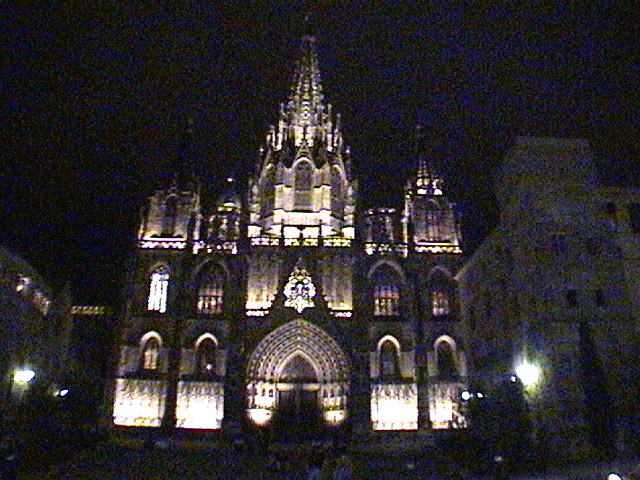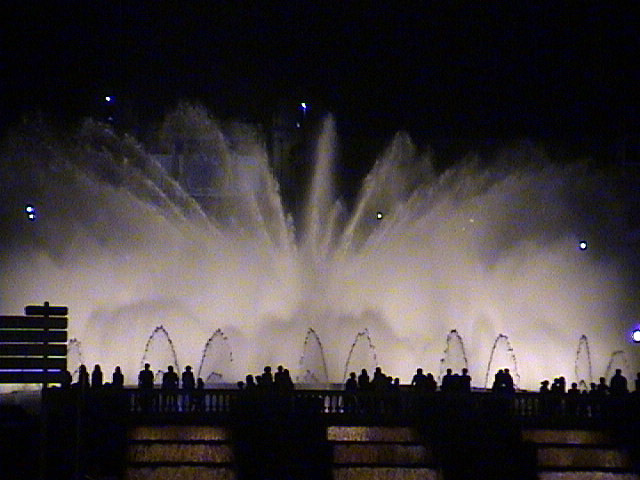 Kenneth J. Hoffer, MD
KHofferMD@AOL.com
Bellaterra, Barcelona, España
PHOTOS: 13Sagrada
[1) View of Sagrada Familia from Montjüic, 2) Front of SF, 3) Back of SF, 4) Me in front of SF, 5) St. Peter statue scene on back of SF, 6) View of Barcelona from tower, 7) View looking down the stairwell in the tower (20 stories), 8) Cathedral de Barcelona at night, 9) Arch de Triomf, 10) Fountain display]
If you enjoyed these travels or wish to add comments on the places we visited
Please Leave Me a Message by clicking the spinning @ sign.