Dr. Hoffer's Travel WebSite This site was last updated 04/10/07
<![if !vml]>
<![endif]>
3 Month trip through the United Kingdom and Ireland
including Germany and Austria to visit WWII Concentration Camps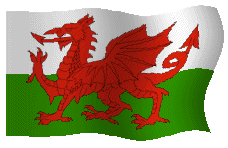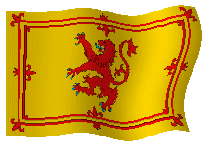 UNITED KINGDOM ENGLAND WALES SCOTLAND REPUBLIC of IRELAND
Welcome! This is a series of Diarios (diaries) of the 3 month trip
Marcia & I Took through the UK & Ireland in the Summer of 1999.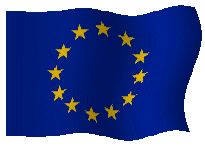 <![if !vml]>
<![endif]>
The first day is the upper left button
Or scroll down to the Bottom of this Page. The first day is at the bottom of the List, the most recent is at the top.
When you see a Blue Underline on a Name, City, Hotel , Site or Restaurant name
it means you can click on it and LINK or go to their website and check it out. - KJH
---
Longer Description of Diarios (scroll down), the most recent is at the top. - KJH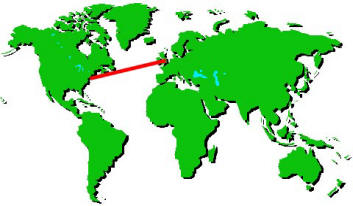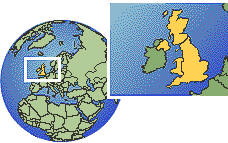 BRITISH AIRWAYS SST CONCORDE NON-STOP NYC To LONDON - ROUNDTRIP
The first day is at the bottom (scroll down), the most recent is at the top. - KJH
DIARIO # COUNTRY DIARIO TITLE
UK1999-44 USA UK Trip Postscript
UK1999-43 England The Final Concorde Voyage Home
UK1999-42 England Greenwich England to Greenwich Village
UK1999-41 Belgium Wien to Augsburg to Brussels
UK1999-40 Austria Gunskirkin, Dr. Wasgatt's WWII Trip
UK1999-39 Germany White Cliffs of Dover to Köln to Bad Hersfeld
UK1999-38 England Bournemouth to Sir Ridley to Canterbury
UK1999-37 England Shakespeare to King Arthur and Poole
UK1999-36 England Oxford University
UK1999-35 England Cambridge University
UK1999-34 England Full Circle back to Nottingham
UK1999-33 Wales Ferry to Cardiff, Wales
UK1999-32 Ireland Kiss The Blarney Stone & Waterford
UK1999-31 Wales Beatles to Boxtys to Ireland
UK1999-30 England Liverpool & Blackpool Plus an Eclipse
UK1999-29 Scotland Loch Ness Monster to Glasgow
UK1999-28 Scotland Tongue to John O' Groats to Isle of Skye
UK1999-27 Scotland Scottish Golf & Whisky Trail & Dornoch Castle
UK1999-26 Scotland Edinburgh Castle
UK1999-25 Scotland Scottish Border Abbeys
UK1999-24 England Newcastle Coals to Hadrian
UK1999-23 England York Minster
UK1999-22 England The Pilgrims from Boston
UK1999-21 England Thurgaton & Lord Byron
UK1999-20 England London Pubs, Tubes & Hospital
UK1999-19 England Bloomsbury, London
UK1999-18 England Hovercraft from Calais
UK1999-17 Luxembourg Grand Duchy of Luxembourg
UK1999-16 Switzerland Cernobbio to Lucerne
UK1999-15 Italy Moltrasio, Lago di Como
UK1999-14 Italy PRL Surgery Course
UK1999-13 Italy Milano to Bergamo
UK1999-12 Italy Sirmione on Lago di Garda
UK1999-11 Italy Forte dei Marmi & Marina di Pietrisanta
UK1999-10 Italy St. Mark's Square & Gondola Ride
UK1999-09 Italy Brenner Pass to Venezia
UK1999-08 Austria Innsbruck: Goldenes Dachle
UK1999-07 Germany Nuremberg Eye Lectures
UK1999-06 Germany The Car & Sauerbraten
UK1999-05 Germany Train to Munich
UK1999-04 France Paris: Champs-Elysées
UK1999-03 France Chunnel to Eiffel
UK1999-02 England Big Ben & Jet Lag
UK1999-01 England Arrived on Concorde SST
The Trip starts HERE; Click on the Line Above
and work your way to the top
If you enjoyed these travels or wish to add comments on the places we visited
Please Leave Me a Message by clicking the spinning @ sign.