Dr. Hoffer's Travel Site This site was last updated 08/04/10
IBERIA2001 #43 Vandals in Valencia
As we got off the Lorca, half groggy from "sleeping", there was Brian waiting for us. What a pleasant sight he was with his bathing suit as if we were in Ft. Lauderdale. We loaded our bags in his car and he drove us to the beach area in Denia (photo) which is huge and then we headed inland to his house.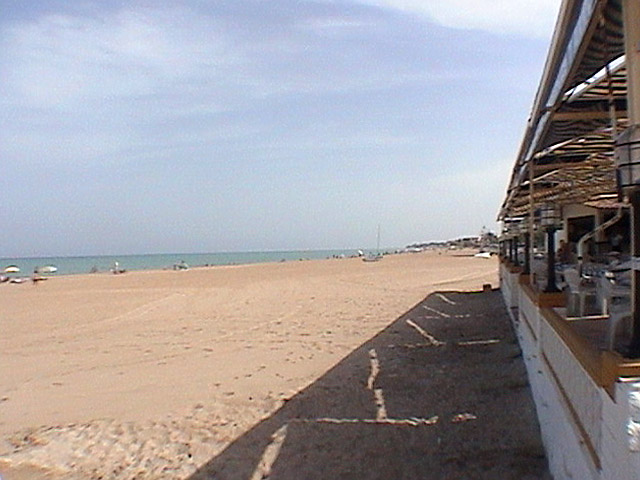 He told us about his interest in doing real estate in the area especially catering to UK folks interested in moving down here. It seems a rather large English colony is developing in the region. They even have English Theater in Benidorm, a larger resort city to the south. Benidorm has this huge beautifully tall skyscraper which has been unoccupied for two years because somebody screwed up with the elevators and they don't pass code. How do you fix something like that? After we got to the house, Marcia was dying for a swim in the pool (photo) and it looked so good, I did the same and it was very refreshing. I never did take a siesta like I had planned, so I went and ran down that same hill again but this time all the way to the bridge.
It wasn't as hot as last time so it was not as grueling making it back up the hill. After I showered and changed, Brian and Krysha took us for a ride up higher in the mountains to see the little hotel (Alahuar) they have near one of these little towns clinging to the edge of the mountain. We had cava and cerveza and then drove back down to tour the old Leper Colony monastery in the hills. Lepers aren't there anymore but when they were many years ago, the surroundings villages built a continuous "wall of China" around it that traverses the hilltops. It's quite incredible to see; it looks like Hadrian's Wall in Scotland - it goes for miles. Interestingly, one town refused to build their part so it didn't completely surround the colony.
We had planned to take them out for dinner but they had already been invited to this dinner party by his new real estate associate, Eddy, who's been down her for over 8 years.
He ruined his legs in a motorcycle accident and came down here to recuperate and never left. We were invited as well so we all went to Denia looking for the restaurant which Brian didn't know the name of (Hey, Jairo). We finally found it and what a group of UK-ers. They were all very nice and we had a wonderful time with them and they treated us to dinner of T-bone steaks and assorted other dishes I can't remember, all washed down with rioja and cerveza, with a dab of pacharán. I spent some of the time trying to get a couple of these guys to quit smoking, but I had the most fun with Pat (Mike's wife) who is a nurse who works for a GP in the UK; she was really a card. Brian drove us back but we stopped for a pacharán at a pub on the way back and met this very obnoxious French woman that Krysha knew. We got back and finally to bed at 4 AM.
Krysha was flying to London this morning at 11 AM, so Brian had to drive her to the nearest airport in Alicante (about an hour away). I was not conscious to say goodbye but woke at 11:45 and then again at 1:15. I took a swim in the pool, did some computer, showered, packed and said good-bye and a hearty thanks to Brian for putting us up for 3 nights (saving us at least $300). How lucky we were to have someone we know have a house 20 minutes from the closest ferry to the Balearic Islands. Just uncanny. At 7 PM, Marcia drove the 65 miles north to Valencia in 1:15 and the GPS (this time) pulled us right to the door of the Meliá Plaza Hotel and luckily there was a parking space right in front of the door with a security guard standing there. I go to check in at 8:15 and am told they have no room for us and all the hotels are full. They said we were booked for last night for 2 nights and because we never showed up, our reservation was cancelled. Marcia was tired with a headache and in no mood. I pressed the gal and she finally told me there was one late arrival reserved until 9 PM without credit card. If we waited until 9:01, she would give us that room. Can you imagine the anxiety sitting in the lobby looking at everyone that came in the door praying they weren't the ones. Finally at 9:01 she gave us the room and we sighed with relief. I hadn't run so I changed quickly and ran outside. Something made me remember to go to the car trunk and get some more crossword puzzles. When I got to the car I saw that the trunk lid had not been shut (unbelievable; we have never done that before!) I opened it and everything was there. Another sigh of relief and I locked it and armed the car. It was dark but I headed for the restaurant area the gal told me about so I ran through the big Plaza Ayuntamiento (photos) and found restaurant row. It is two large pedestrian streets that form the sides of a triangle. There is a big theater complex and many restaurants and tapas places. I found the place we should eat and ran back and had a quick cortado at Cafe Ascot and did a puzzle. I got Marcia and we walked back over. It was a beautiful evening with a slightly cool breeze that was refreshing. We ate at Alcazar and 6 little clams caught from the coast cost 2800 pesetas while a large veal T-bone only cost 2300; made no sense to me so I have decided to stop eating seafood here, it is just outrageously expensive proportionately.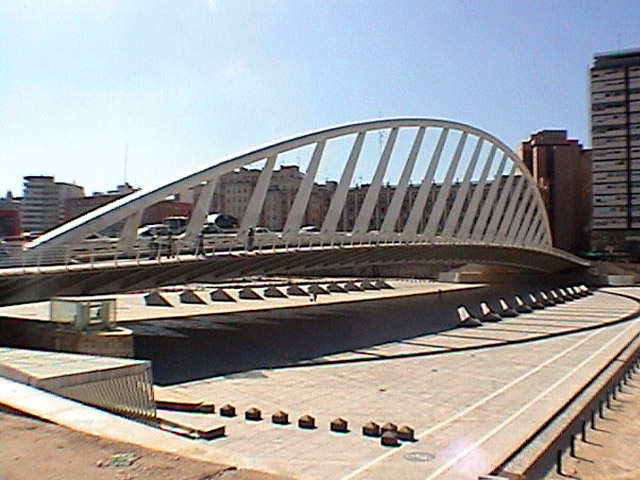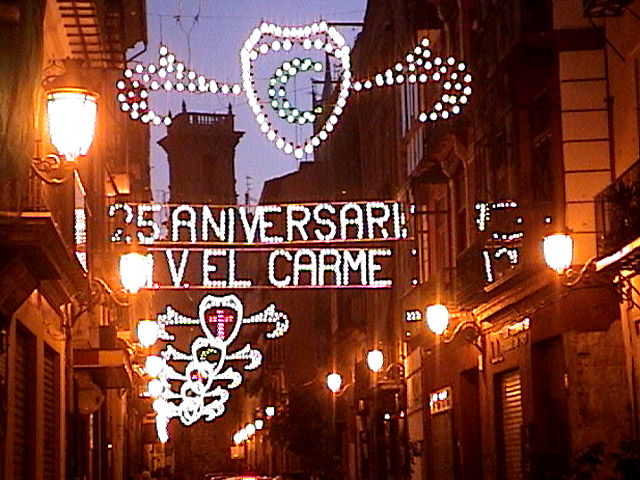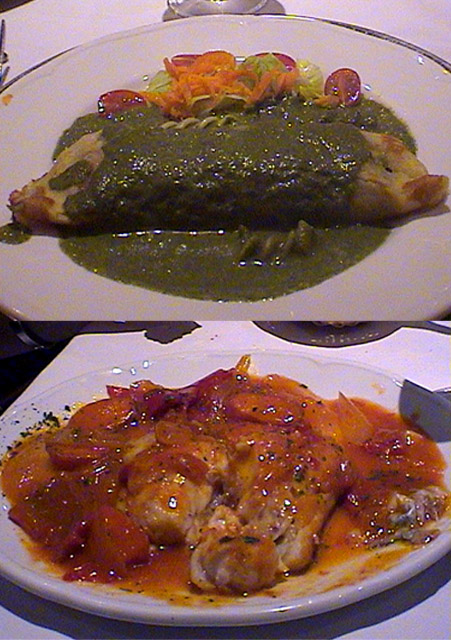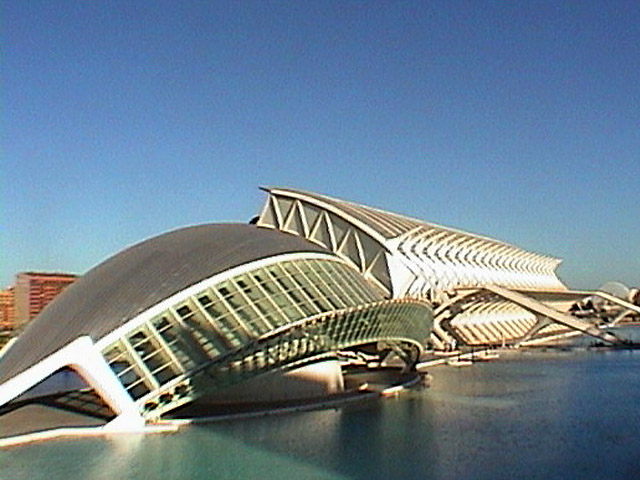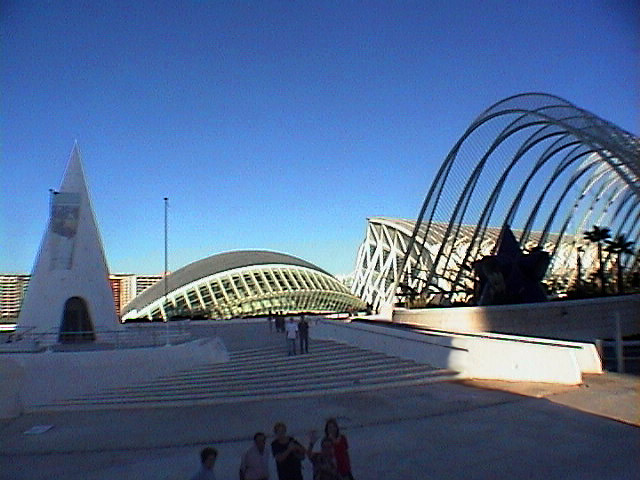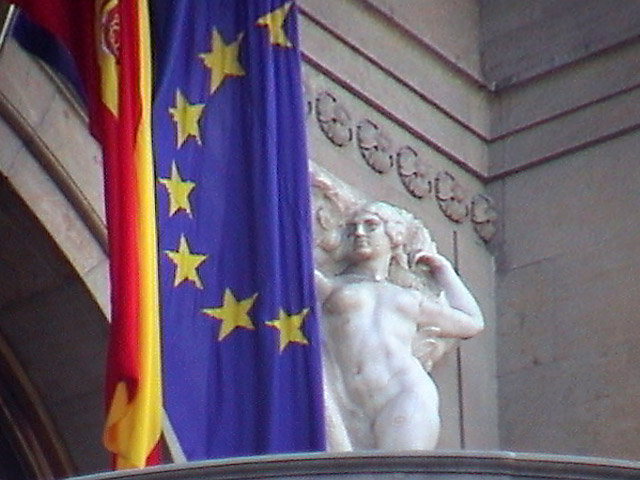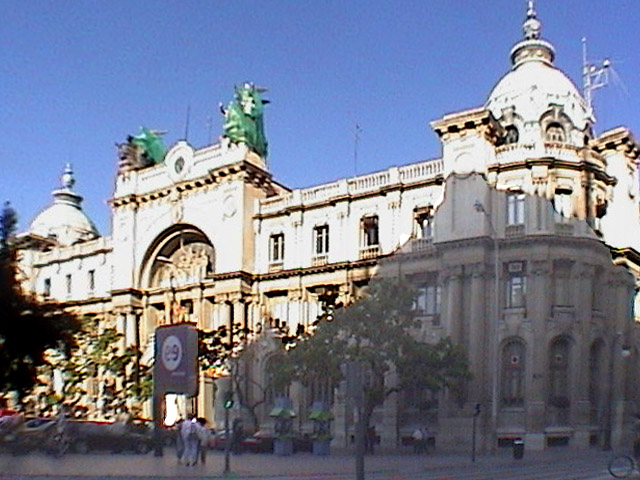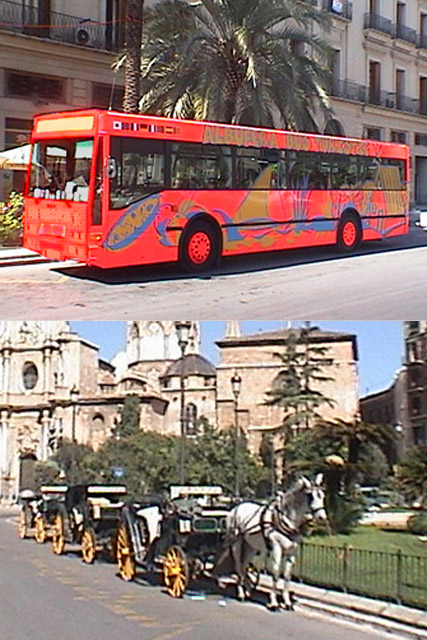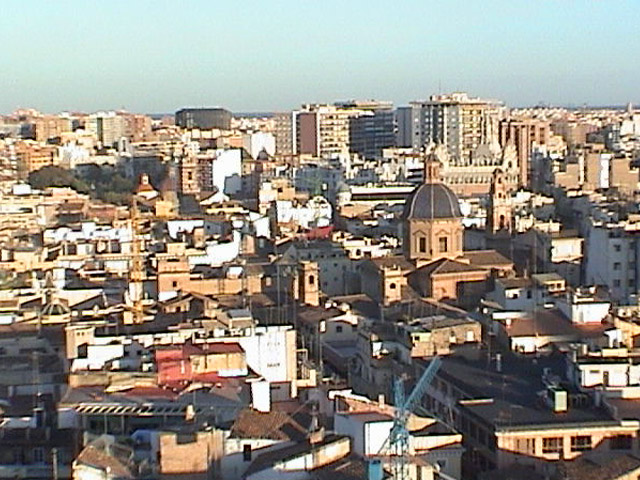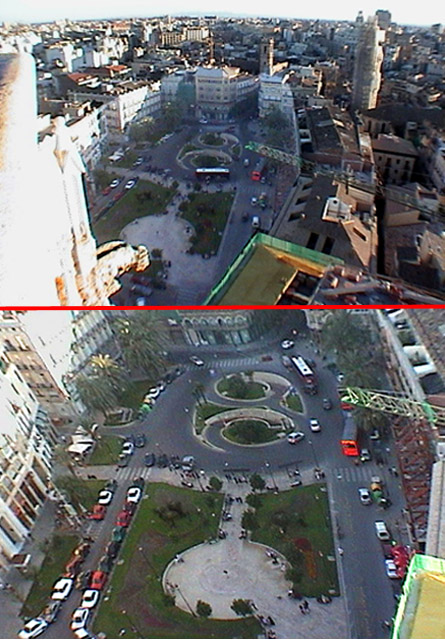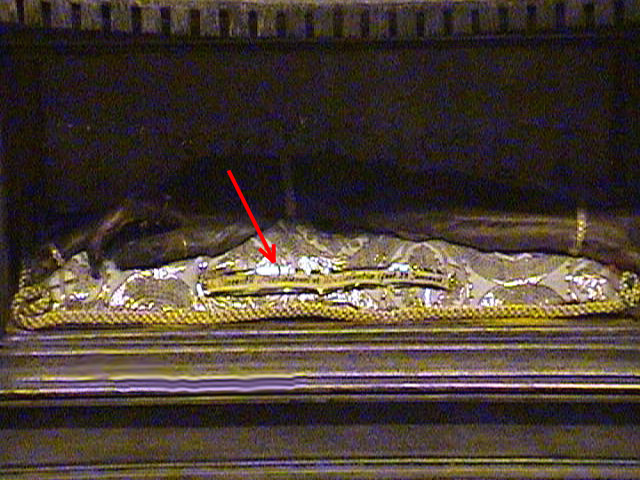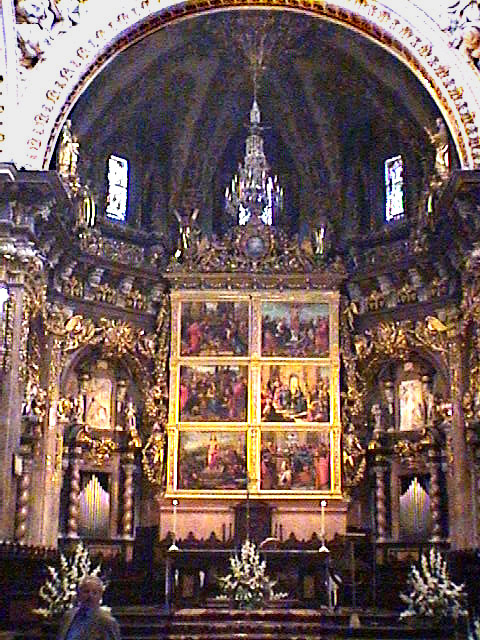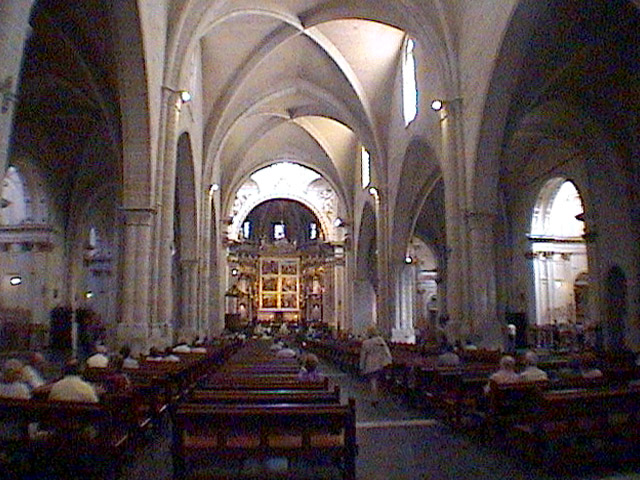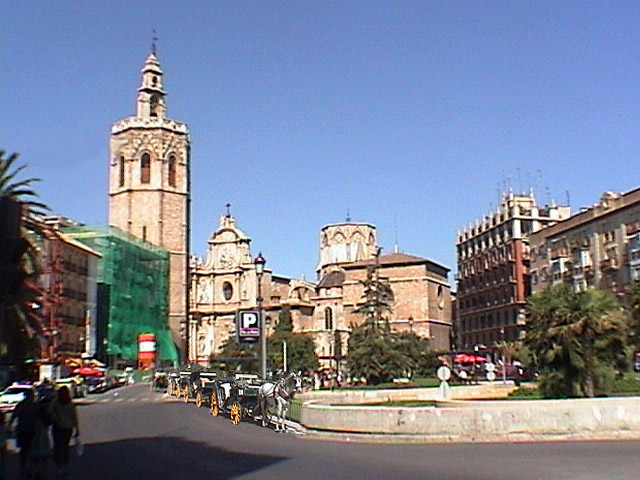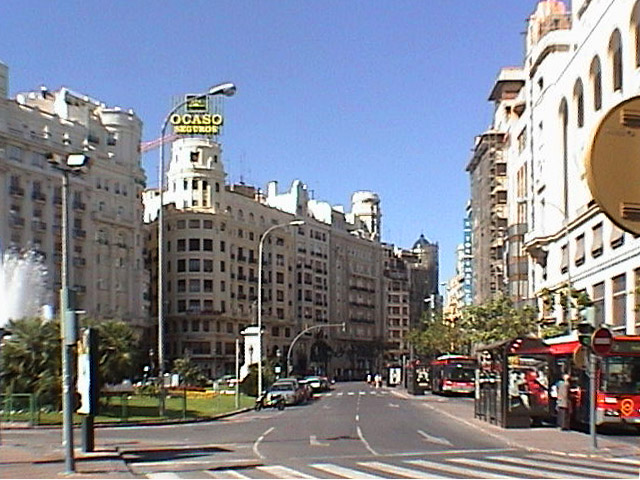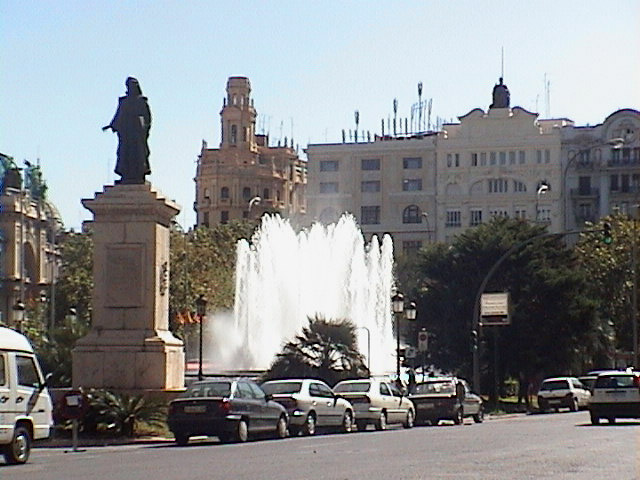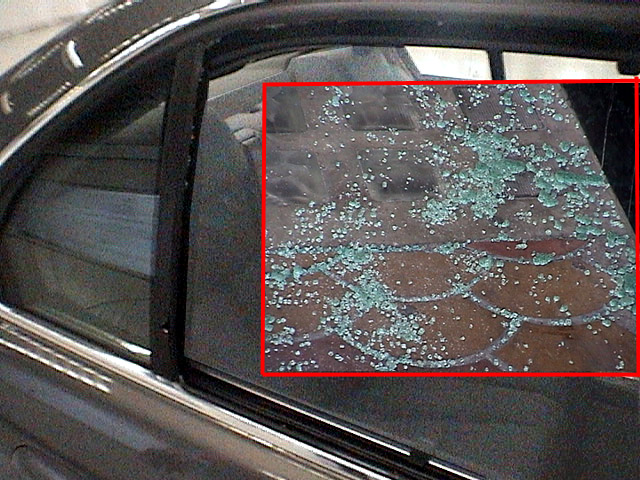 Marcia had sole meniere and flan and I had pina (pineapple). We enjoyed the meal and strolled back to the hotel. Upon arriving the guard grabs me to tell me there has been a problem with our car and then proceeds to tell me 3 men (hombres) smashed the right rear window in the BMW and tried to steal out bags but he and two others chased them down the street and they dropped the stuff. He told me one guy pulled a knife out but he went after them with his billyclub. They were too fast and got away. The police arrived and took all our stuff out of the car into the hotel lobby. Well after driving a BMW through Europe for 10 months (97, 99, 00, 01) we finally got hit by vandals and of all places, Valencia. A little shaken, a little depressed, and a little more wary we went to bed at 3:30 and they drove our car to a garage for the rest of the stay. Then I remembered the unlocked trunk and wondered what our fate would have been if I hadn't remembered to go get more crossword puzzles before I went for my run. Lucky, I guess, huh?
Valencia is Spain's 3rd largest city. It was founded by the Romans (who else) in 138 BC on the Rio Turia. After the fall of Rome, the Visigoths had it until the Moors came and took over. The famous El Cid recaptured the city in 1096 but the Moors took it back years later. It was finally recaptured in 1238 by Jaime I and added to his Kingdom of Aragon (remember from 2 months ago). It's greatest days were the 14th to the 16th Centuries. The Palacio was built from 1487-1579 and the Catedral started in 1262. They have a special festa here each March called Las Falla where they burn large paper statues in the streets. After years of huge death toll floods they decided they had had it with the River Turia so in the 1960s they diverted it elsewhere which left this huge river bed going through the center of the city. They still have only begun to develop all the land that was made available. Of course all the old and new bridges are still there crossing the dry bed, most of which is park land (photo) or just barren dirt. Valencia is a really (I mean really) beautiful city but somehow it appears to me like its heart has been ripped out with no water in what obviously is a huge river. What they have built in the bed is quite spectacular, especially the Belle Artes complex (photos) which is like nothing you have ever seen. It is dedicated to arts and science affairs for the public's use. Did I mention that they also have their own special language which is a mixture of Catalan and Español called Valenciana? Valencia and Murcia to the south form a Province along the eastern coast of Spain.
I woke at 10:45 and got ready for Mass. I hiked from Plaza Ayuntamiento to Plaza Reina and found Valencia's Catedral just in time for noon Mass. Afterwards I gawked around at the interior and just missed the climb to the tower which closes at 1:00. I also saw the reliquary where they keep the arm of St. Vincent (photo). I walked around to the side where there is another large Plaza with a huge fountain and interesting statue within it of a man lying down. White pigeons keep landing and flying off making an interesting picture. I relaxed outside and had a cortado at La Crepe while at least 7 bums (men and woman) tried to panhandle me. Walked back to hotel and find that on Sunday nothing can be done for the car, so we will wait until we get to Madrid. We walk to Marcia's lunch and I find Internet cafe next door and find 178 emails. Can't use my disk so nothing goes out from here. I had a cortado at Bar Baldo and then at 5:30 we did as Brian strongly recommended, and took a bus tour of the city. They give you earphones to keep and they have prerecorded stuff in English (English not American). Hard to take video bouncing around in a double deck bus but we saw where all the major sights are. It dropped us off where we started, in Plaza Reina, so we sat outside for soda and were panhandled by another slew of these guys. We felt like we were in Santa Monica and after what happened last night it was a little unsettling. Since the Catedral tower, called Miguelette (photo) was open I ran over and climbed the 202 steps to the top (very slowly 25 at a time and big rest every 100). Beautiful views of the city (photos). When we got back to the hotel I mailed off my one postcard (special to Fernando) and the Hoffer Programs disk to Dr. Eduardo Villanova in the nearby town of Gandia (never reached him by phone). At 9:00 PM, I went for my run and had a cappuccino at Jamaica Cafe. These guys were really rude and I got a little hot under the collar. The gal at the hotel desk had recommended El Timonel for dinner which I found on my run. We headed over there (and got lost) but finally found it and had a really wonderful dinner. I had a special vegetable crepe with spinach sauce along with a veal tenderloin and Marcia had Hake with Spanish sauce (photo). The desserts were great as was the rioja. Excellent dinner except for the price. We walked back at 12:45 AM and saw a street lit up for a festa with alternating crosses and crescents (photo) celebrating the wars of the Christians and Moors. We got to bed at 2:30 AM.
I woke up at 11 AM and went for my run at 1 PM heading for the river bed and across one of the bridges (Puente de Real). I got to photo the famous (architecturally) Puente de la Exposicion which is fondly called the "little comb" (photo). I ran along the river and turned back at Plaza Aragon and found that the Belle Artes Museum (the 2nd best in Spain) is closed on Monday. I crossed back on Puente de la Trinidad after going through the Jardins del Real, a large beautiful park. I got a shot of the biggest city gate called the Torres de Serranos with its twin towers. Got back to the hotel to change and get the car up for the drive. While waiting I joined in for a conference call in the US with ThinOptX and also met with the hotel manager to complain about the check-in experience (Manuel had proof that we were booked correctly) and commend Luis, the night guard, for what he did to save our belongings. We finally left Valencia for Madrid at 4:40 PM.
PS: Don't let our vandalism experience, panhandlers and unfriendly waiters ruin your opinion of Valencia, it is a great and beautiful city. So is Santa Monica and we have our similar problems also.
Valencia, España
Kenneth J. Hoffer, MD
KHofferMD@AOL.com
SENT 10-18-01
PHOTOS: 43ValenciaA 43ValenciaB
If you enjoyed these travels or wish to add comments on the places we visited
Please Leave Me a Message by clicking the spinning @ sign.