Dr. Hoffer's Travel WebSite This site was last updated 06/26/18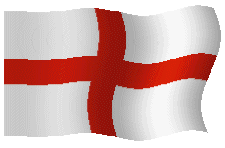 IRELAND15 #6 London: The Popes


---
July 20-21, 2015
---
---
---
Monday, July 20, 2015
---
On our third day in London, I got up and went for my run again by heading straight for Russell Square park. I got to the corner on Southampton Row and noted that across the street from the Hotel Russell (below right) is the Morton Hotel [2 Woburn Pl, Bloomsbury,
+44-207-692-5600] (below left) which also looked impressive.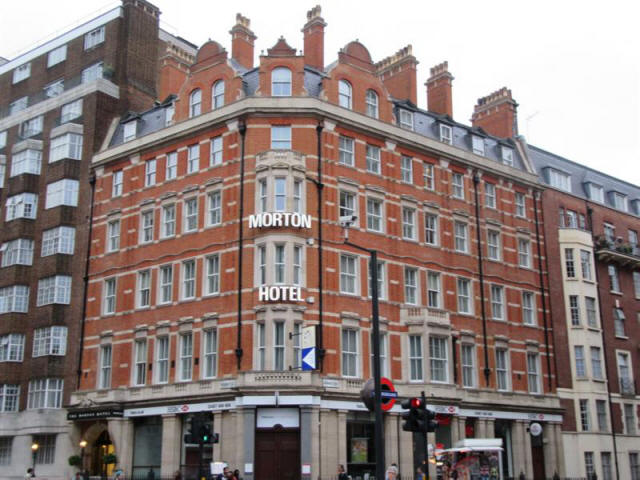 The Morton is a 34 room boutique hotel which looks quite nice inside (lobby, below right).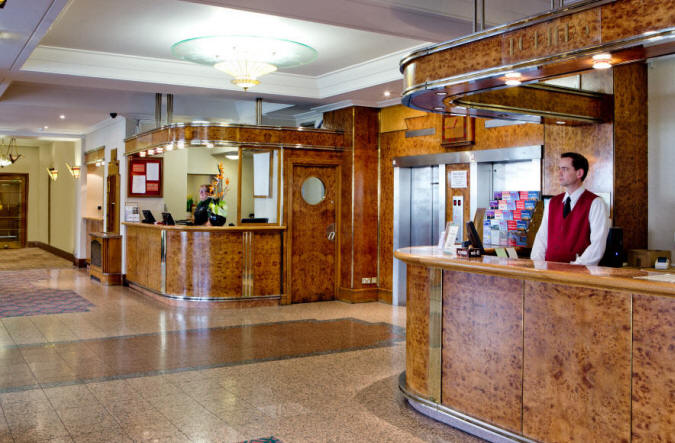 It is one of the Imperial London Hotels [
+44-207-278-7871]. Their Library looks quite comfortable (below). All photos are from their website.
Below is their modern bar area. The Imperials have six reasonably-priced hotels right in this neighborhood.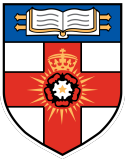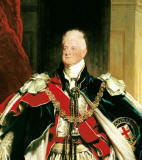 After doing my run in the park as usual, I headed in a different direction for my fast-walking and went through the University of London INFO which was forced to legally allow the public access through it. It was founded in 1836 by a decree from King William IV ( 1765–1837) (right) and is the third-oldest university in England. The university is the largest in the United Kingdom by total number of enrolled students. There are 161,270 campus-based internal students attending. The gate (below right) is closed at night but must stay open during the day.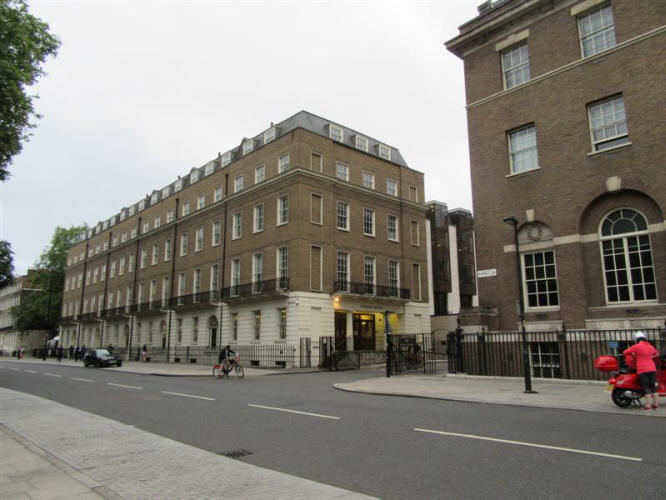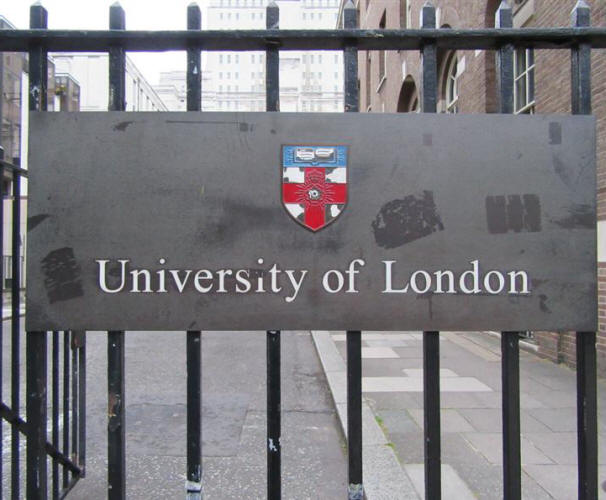 After you pass the gate, you have to walk down to that large building (below left) and enter it and come out the other side. Then you will pass some impressive buildings.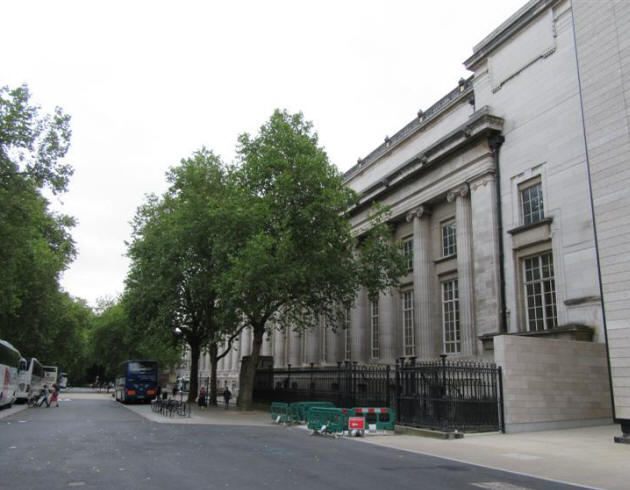 I kept going until I finally arrived on the street I was aiming for; the busy Tottenham Court Road. When I came to Bayley Street I saw the Jack Horner Pub [236 Tottenham Court Road at Bayley Street,
+44-207-636-2868] which looked very inviting.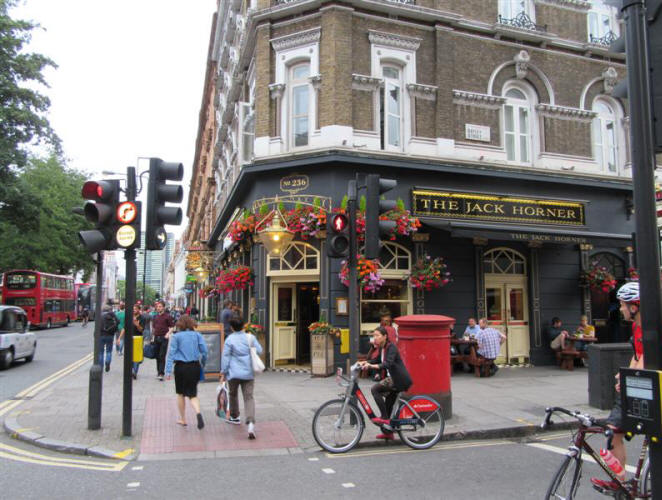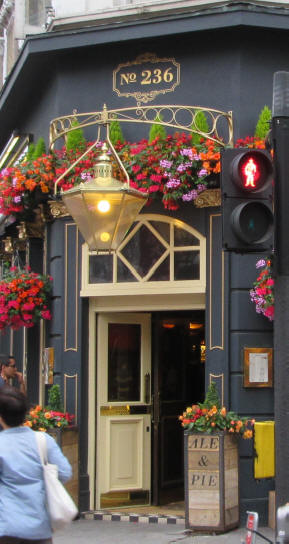 Stock photos above right and of the interior, below.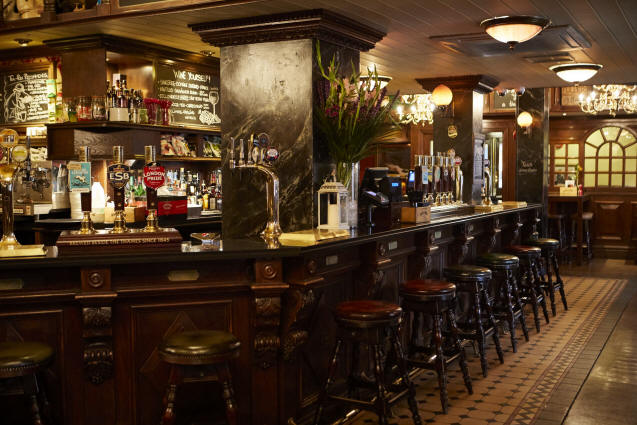 They have a nice array of good English beers on fancy taps but no Guinness. They claim they've been here since 1845.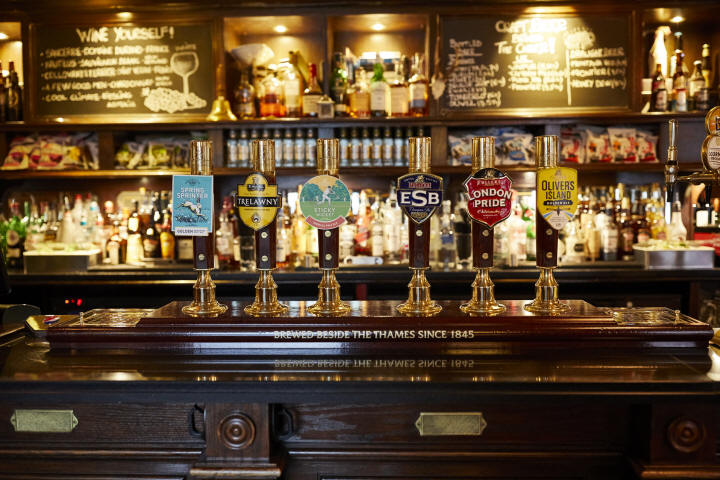 I went into a place called Tiger (of Copenhagen) [241 Tottenham Court Road,
+44-207-637-8246] which had an awful lot of eclectic house ware merchandise (all stock photos below).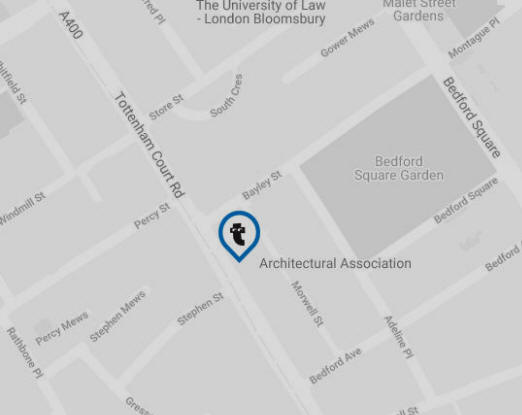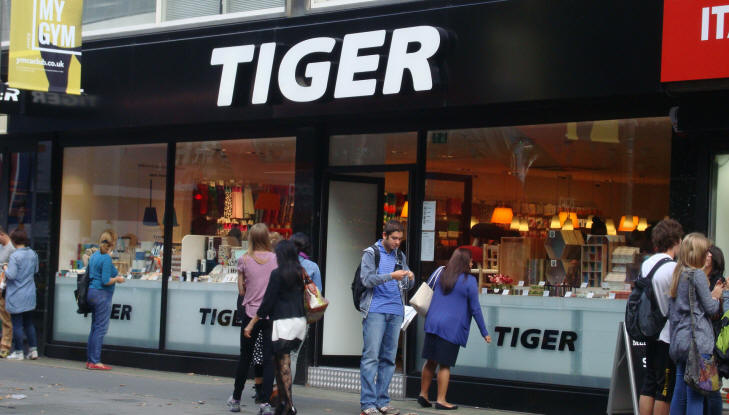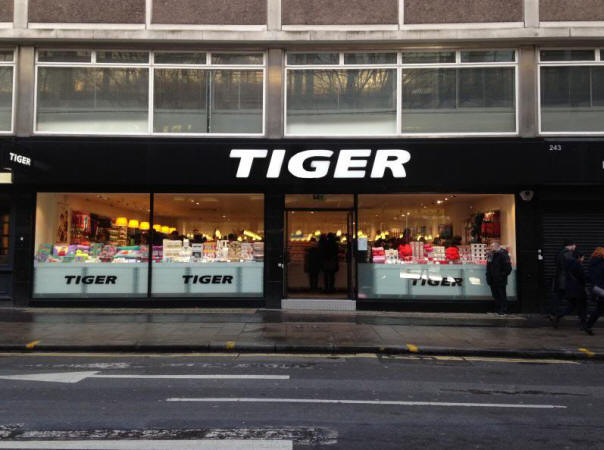 I looked around for a while and finally bought a little pink carry case for ₤5.00 ($7.69).
This street direction sign nearby was for nearby Bedford Square (see below).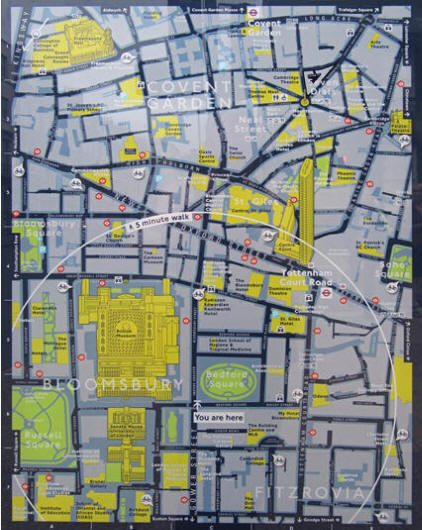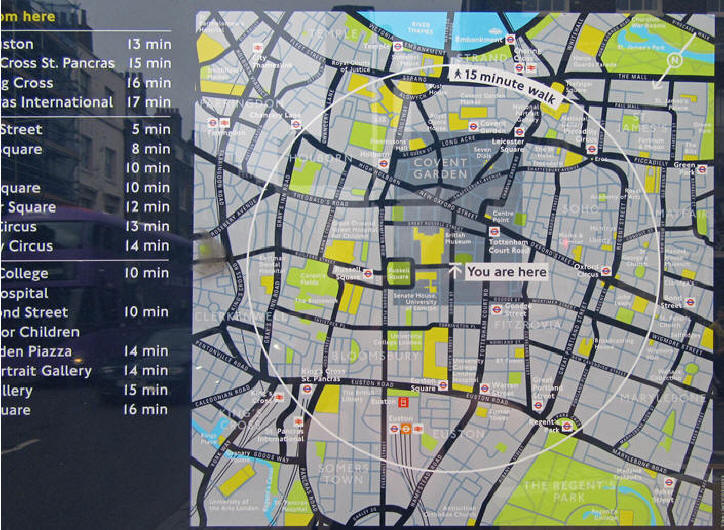 Then I arrived at the front entrance of the British Museum [Great Russell Street, Bloomsbury,
+44-207-323-8000] which is also here in my neighborhood and very convenient. We toured the entire thing in 1999 including the Elgin Marbles from the Parthenon in Athens and the Rosetta Stone. They have a display showing the Mitsubishi Japan Galleries which are free entry.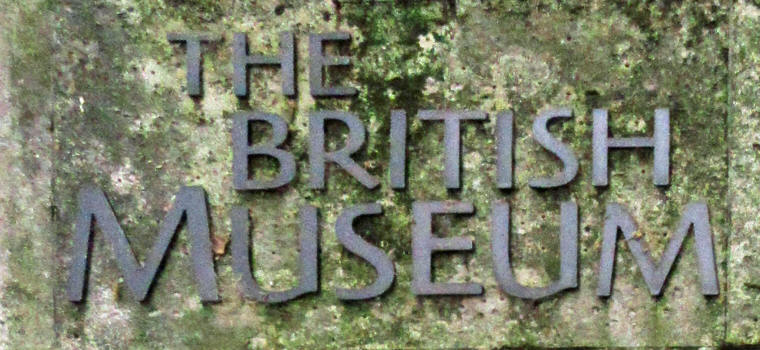 The entrance is guarded by two stone lions (below left) and their stone sign out front is not very obvious.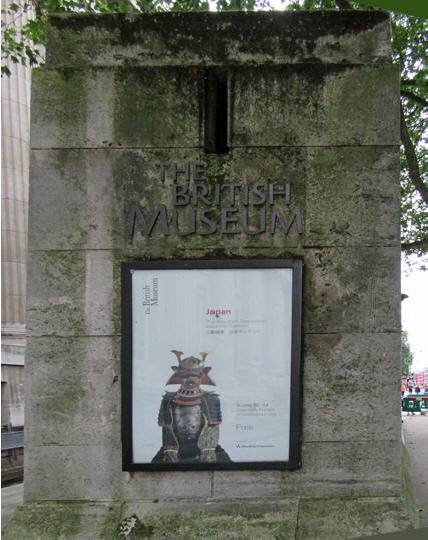 On my way back, I got a full shot of the whole Russell Square Tube station building (using PhotoStitch).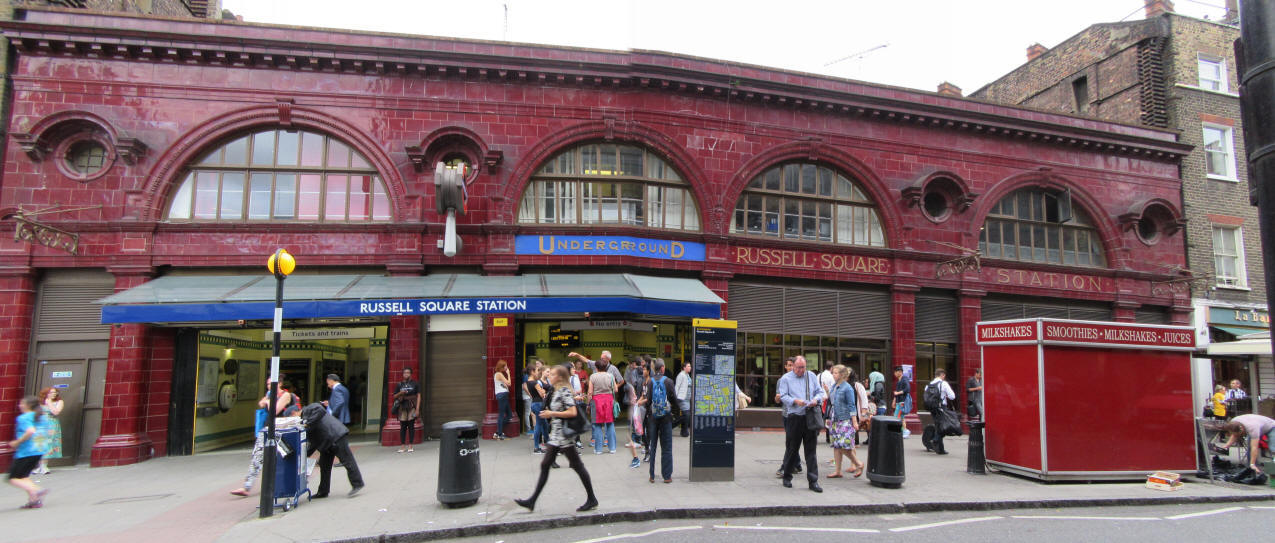 Marcia and I have had a long-running dispute about laundry. She likes to use the service of the hotel for the laundry and I rebel at the outlandish fees they charge you for it. So this time when she hinted at sending laundry out, I promised her I would take it to a nearby cleaner and get it done for her.
So, it was 2:42 PM and I packed up all our laundry and took it to the Bloomsbury Cleaners [63 Marchmont Street,
+44-207-837-8080] (below left) which cost me a mere ₤10.00 ($17.37) instead of the ₤50-100 customary at the hotel. [There are some pretty bad reviews about them on Yelp, however.] Just down the street is a very handy shop, the Marchmont Market [33-35 Marchmont Street] (below right), which is a Post Office, shipping center, grocery store, liquor store and just about anything else you might need.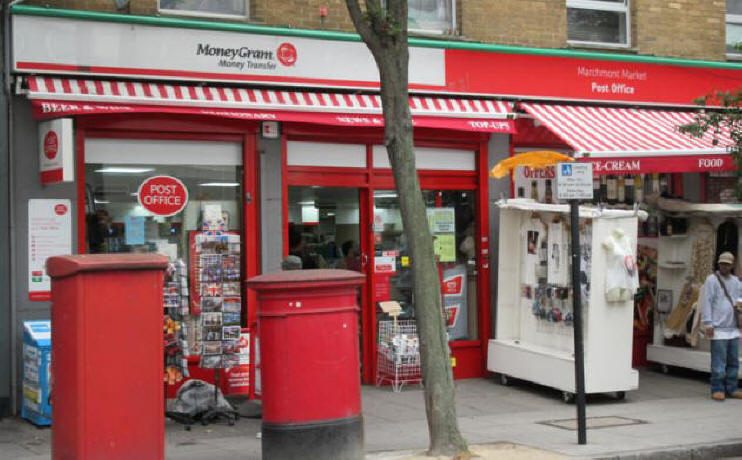 I went in there to buy some Diet Cokes and I used one of the ₤100 notes I brought from home. I had brought with me all the British currency I had left from the 1999 trip that I had kept because I thought we would be coming back here a lot sooner than it turned out. To my great surprise he told me he could not accept it because it was an outdated bill. He told me I had to go to a special state bank that would exchange it for new ones. So now I have to hunt and find the right bank.
The lens had popped out of my glasses and I could not get it back in so I needed to find an optical shop. I went into the large Brunswick Shopping Centre (INFO) right by the hotel. This place was opened in 1972 and has apartments on the upper floors and shops on the ground floor. How convenient this facility is, being directly next door to our Holiday Inn making this hotel a perfect central location.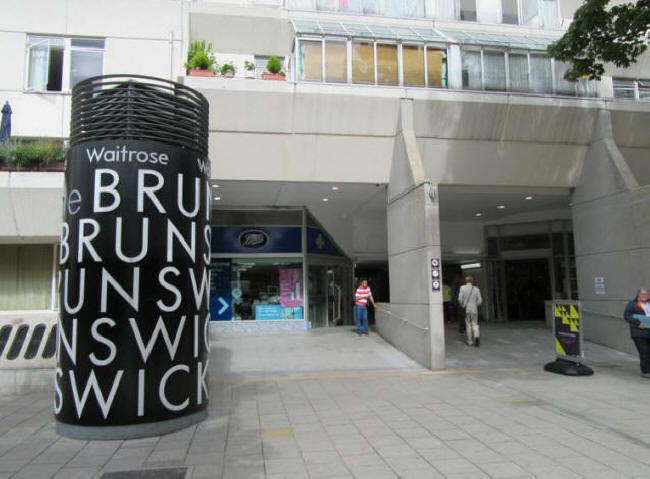 This place is packed with places to shop (see below, from their website). Boots is the UK pharmacy.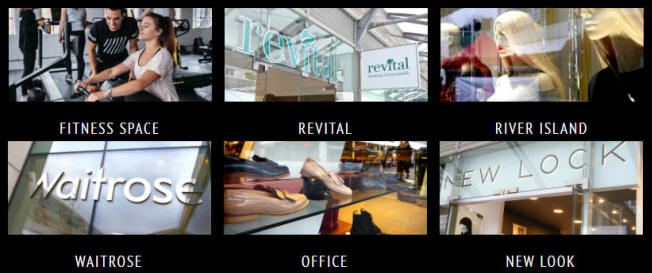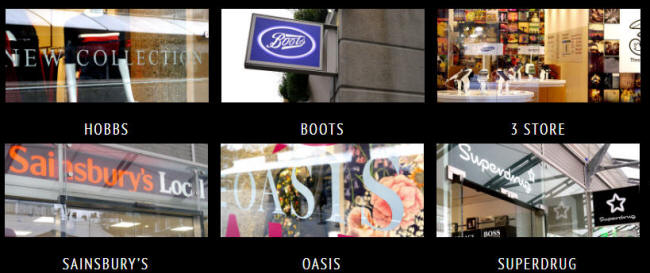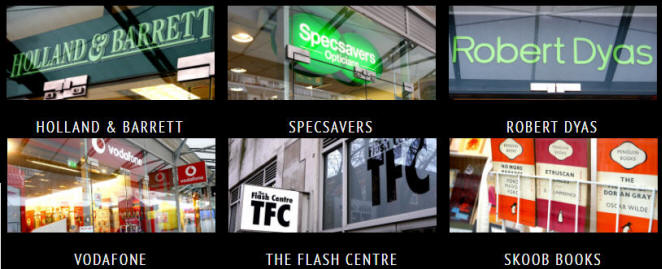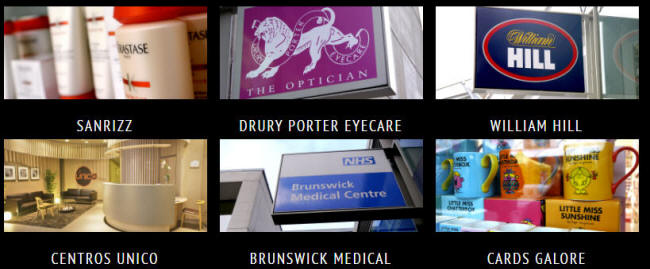 And there are also many places to get something to eat or drink. We never did get to have dinner here.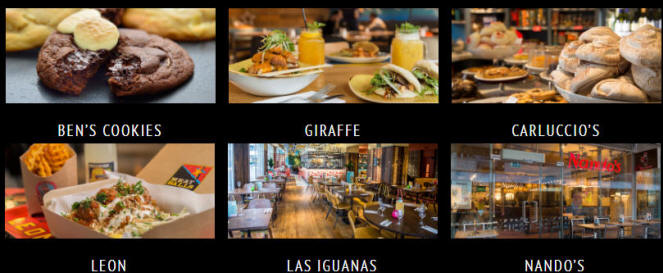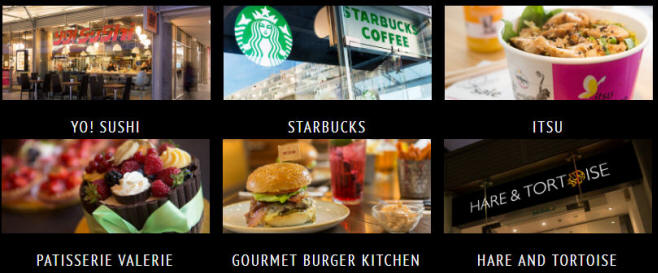 Above right is the center in the evening. I immediately found SpecSavers Optical [Unit 31,
+44-207-520-0010] and met this lovely lady (below right) who told me she was from Sierra Leone, Africa.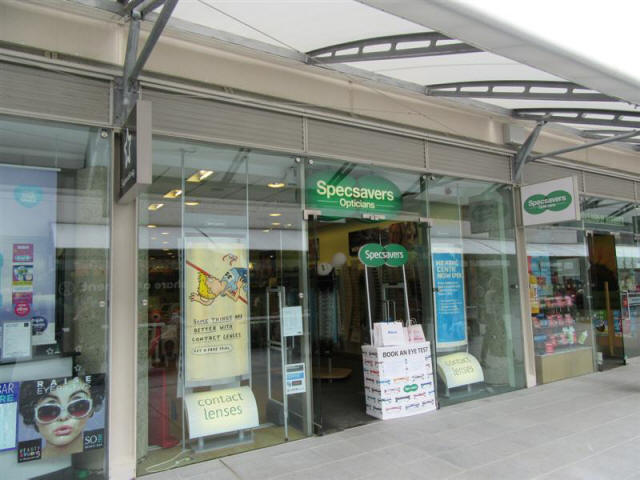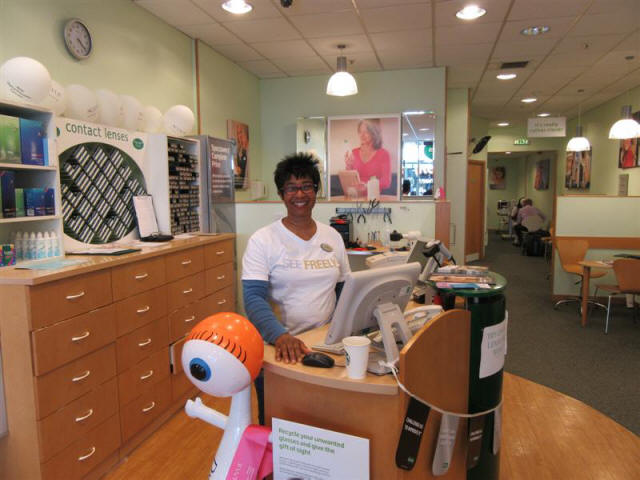 She was delightful and happily fixed my lens for no charge. That was very nice of her. You'd think an ophthalmologist could fix his own glasses. It is interesting that they provide home eye testing.
Now with my chores done, it was time for a cappuccino. So at 3:18 PM, I went into the Starbucks [
+44-207-837-0567] located in the center of the Centre. It cost me ₤2.95 ($4.54) (below right).
Above left and below are stock photos of the exterior (left) and interior (right).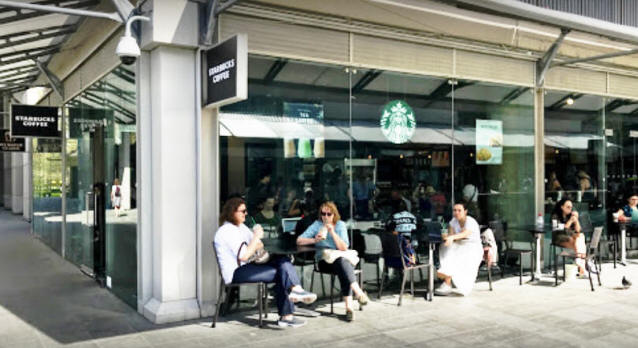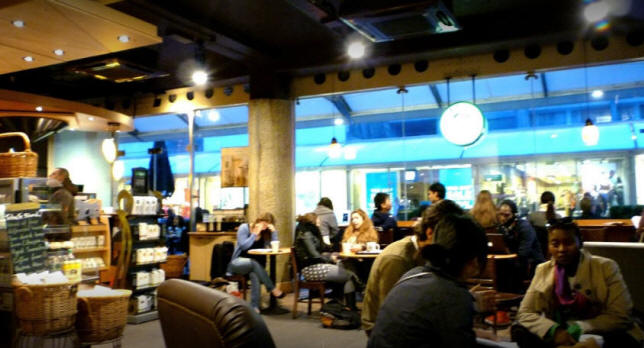 I was finished at 3:53 PM and I saw there was a Vodafone store [Unit #20,
+44-792-084-6885] (below) across the way and decided now was the time to get each of us a UK chip for our phones. The two chips cost me ₤30 ($46.16) which included some ample talk time. There was a workman out front recementing the pavement in front of the store. He was a nice chap and told me he was from Poland.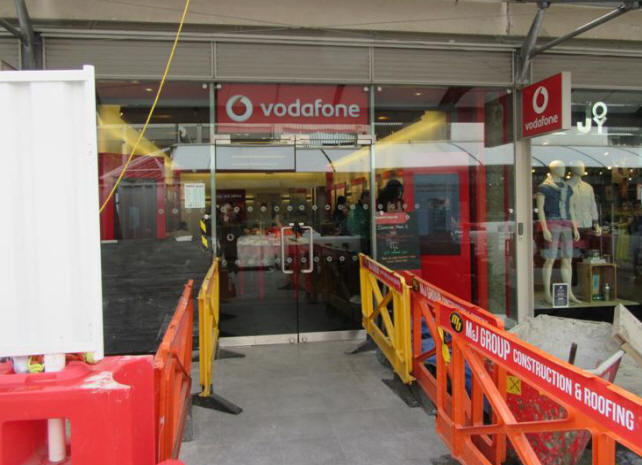 At 4:31 PM, I went into the Robert Dyas Electronics store [Unit #37,
+44-207-837-2591] (below) and bought some electrical supplies for ₤9.98 ($15.35).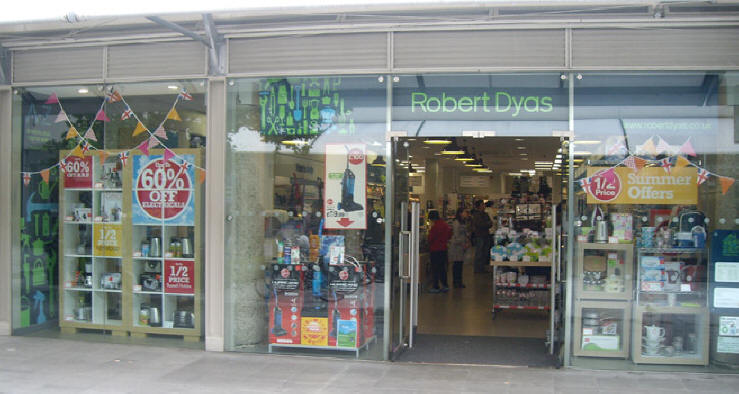 In these Diarios, I have often spoken of John Eales. We hired him in 1995 to manage our Red Lion Tavern in Carmel, CA which he did until we sold it in 1999 just before our three month trip to the UK. Before the trip, we had the opportunity to meet one of his friends from London, Joe Pope. Joe offered to meet us when we were in London and show us around. Joe's wife died in a car crash many years before and he was left to raise his two children on his own. Ashleigh was 13 years old and Dominic was 11 years old in 1999 when we arrived. Together they took us to many places in the London vicinity. The most memorable were Stonehenge and to Mass at the Roman Catholic Cathedral in London.
---
---
[In looking for photos of the two kids from 1999, I came across a flood of memories of that wonderful time. Being an Anti-Selfie, there are few photos of me in these Diarios but here I found a number of them that Marcia took of me and decided to put them here in one place.
Here are photos of my meeting Sir Harold Ridley at his home near Salisbury (below left) in 1999. He was the eye surgeon who invented and implanted the first intraocular lens (IOL) for cataract surgery in London in 1949. In 1979, our Cataract Society (ASCRS) had created a 30th Anniversary book of signatures of eye surgeons from around the world congratulating him and showing him their appreciation for his incredible contribution to eye care.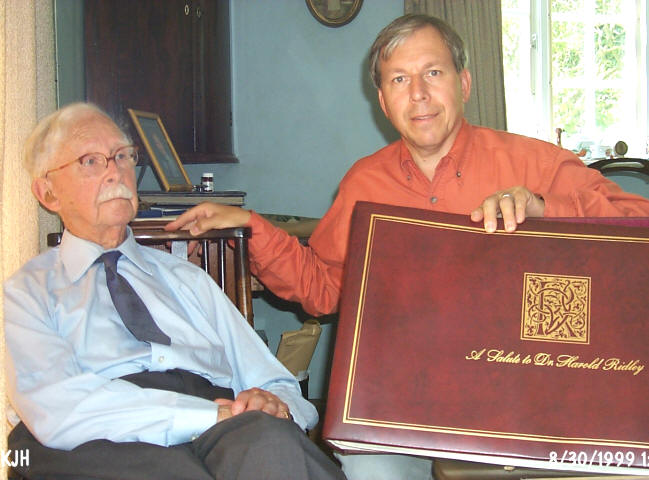 It was presented to him at the Annual Meeting in Los Angeles in 1979 and there were many rumors as to where the book had been placed over the past two decades (which hospital). To my great surprise, it was sitting here on that table behind us in his home (above right)]. Here we are commiserating and he asked me to help him with his computer, which was completely in DOS. He was knighted by the Queen (finally) in 2000 and passed away on May 25, 2001.
Later, on the trip, I had the chance to meet D. Peter Choyce (below) at his home in Southend-on-Sea. He is the eye surgeon who invented and implanted the first anterior chamber lens implant in the early 1950s, one of which (the Choyce Mark VIII) became the first len simplant approved by the US FDA.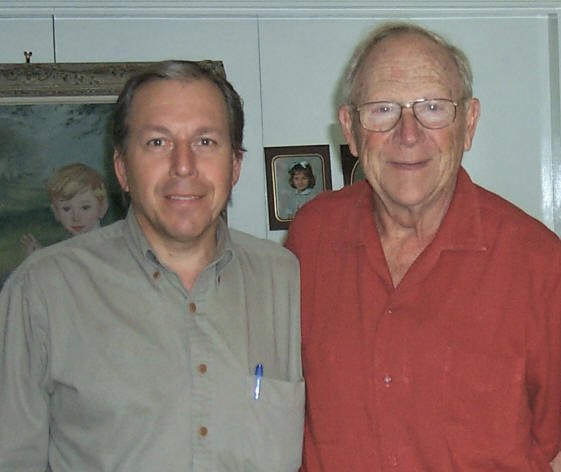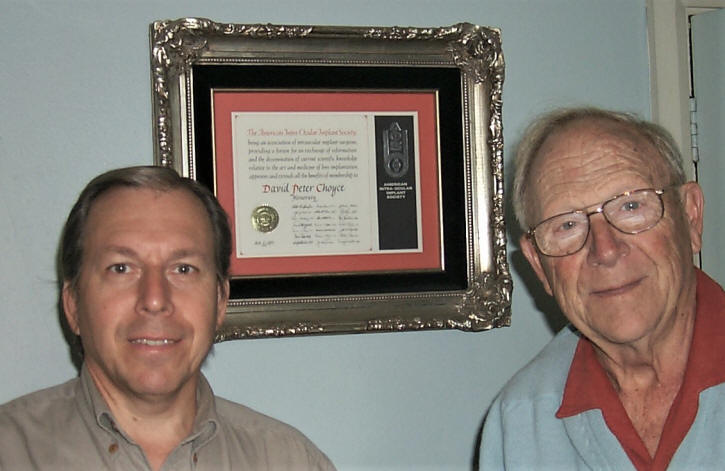 We posed by his framed Honorary membership certificate from the American society (ASCRS) (above right). In the early 1950s, he cajoled Sir Harold (above) to form the International Implant Club (IIC) which later became the International Intraocular Implant Club (IIIC). It is this IIIC meeting in Gleneagles, Scotland that I am heading for now. Peter was a strong supporter of mine when in the US. Sadly, he passed away in 2010. I have missed him.
On that trip we started out by meeting back up with Dima and Tania in Milano, then later in Santa Margherita with our brand new BMW 740 (below left). Marcia took many photos of me on this trip, especially in front of the many ruined abbeys we visited while touring the UK (below right).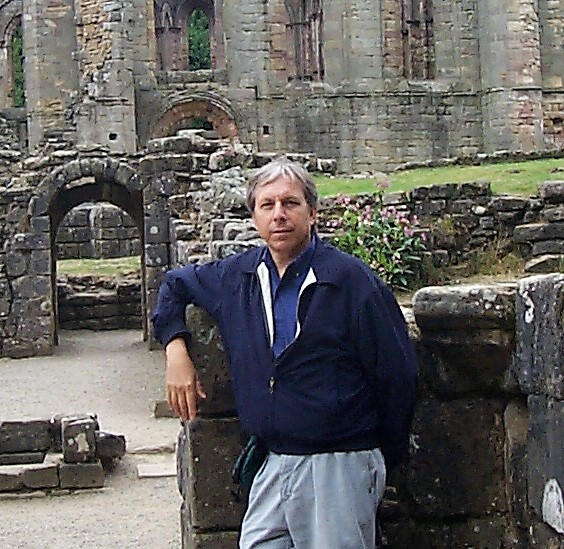 Of course a time in Dublin requires a visit to the Guinness Brewery (below left) and enjoying one (center). Below right is a shot of the bartender at McDaid's Pub (off Grafton Street) in Dublin who salvaged and returned my video camera after my very last "Eight Guinness" adventure there the night before. Most honest man in Ireland.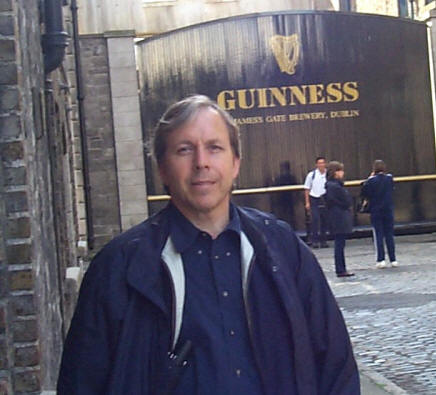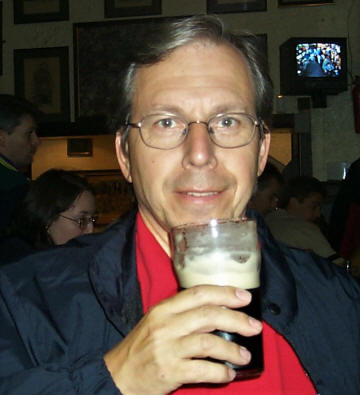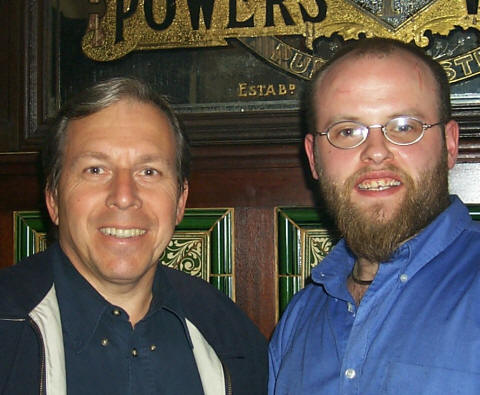 I also did some lecturing (below left) there as the Invited Opening Speaker at the German Ophthalmologic Congress (D.O.G.) in Nuremburg, Germany.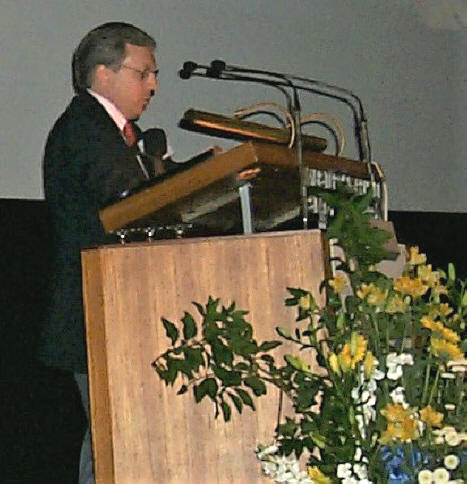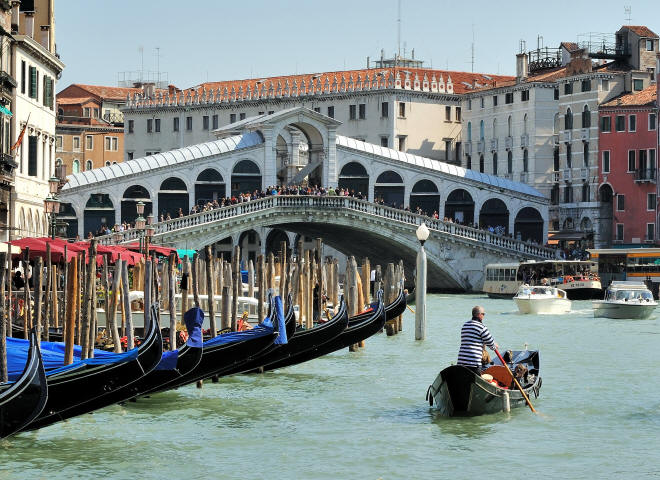 Two shots of me in Venice; one near the Rialto Bridge (above right, below left) and the other in front of the Bridge of Sighs (below right). I've changed a little in 16 years.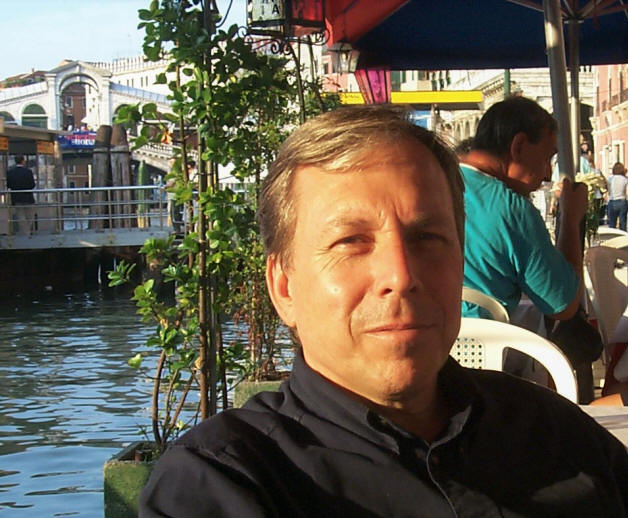 Here are both of us in Venice overlooking a canal. On the right is a photo after I became Dima's daughter Anastasia's Padrino (Godfather) in Arese (near Milano). His older daughter Daria is between he and Tania.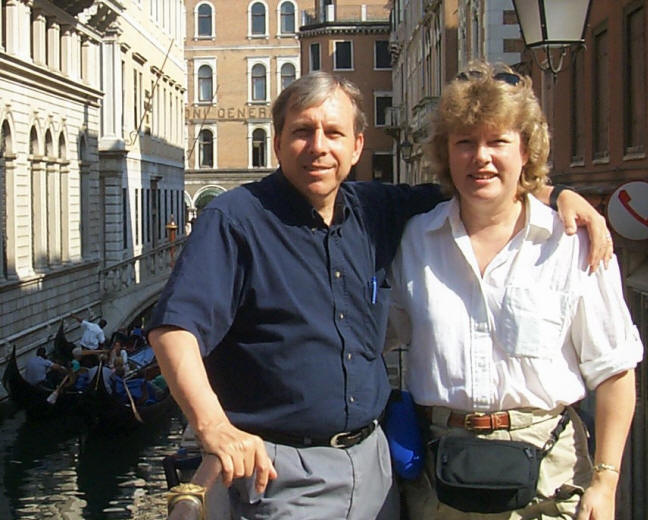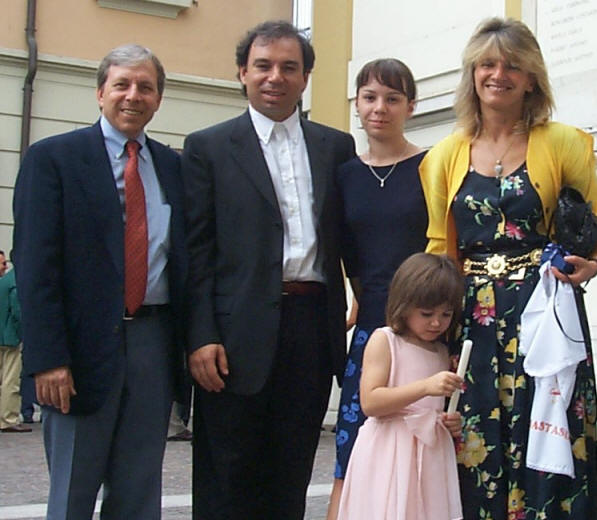 We used to frolic in the sea in those days. This is us in Finale Liguria, Italy.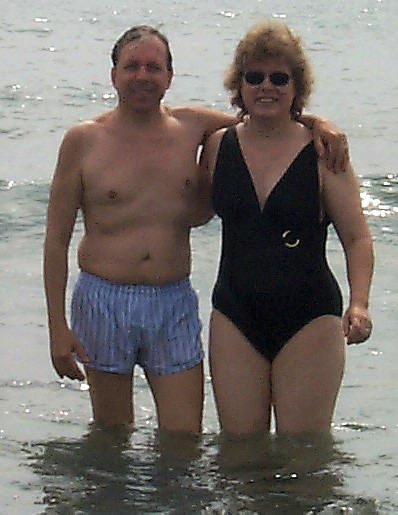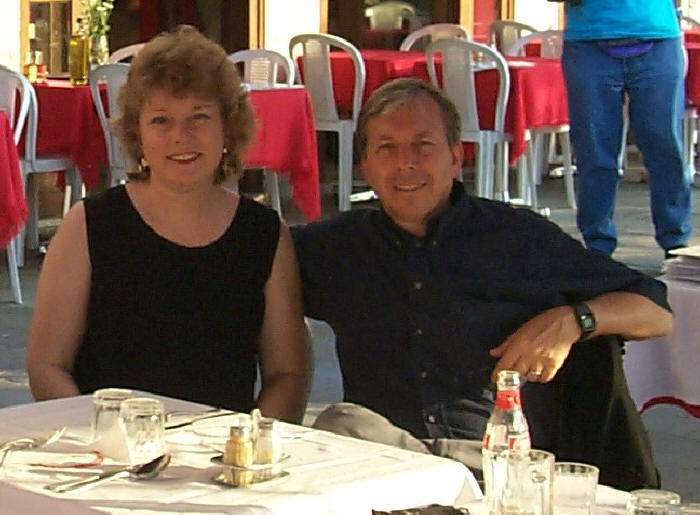 Now some photos of Marcia: in front of Big Ben in London (left), relaxing in Lago di Como in Italy (center) and doing a Scotch whiskey tasting in Scotland (right). Heavens, I love that woman. That's enough of reminiscing.]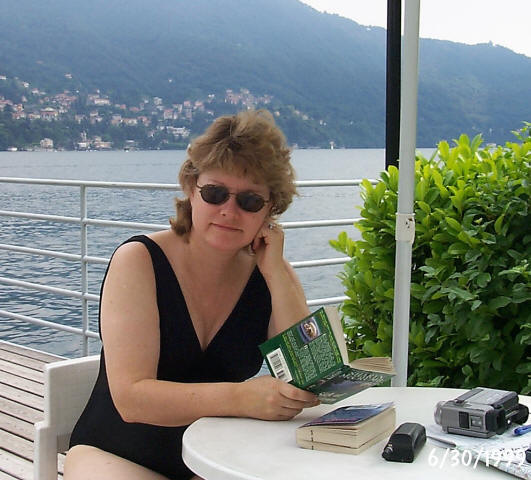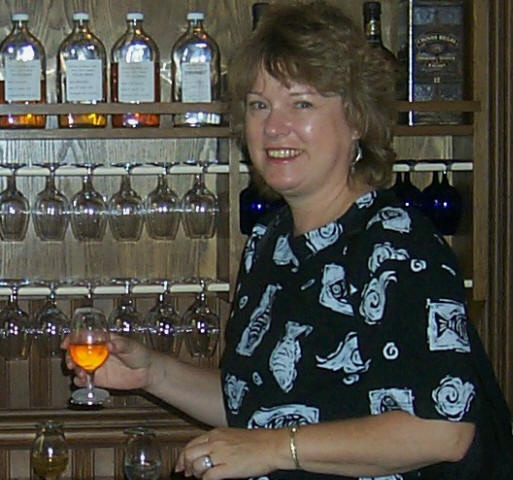 ---
---
Back to 2015. Of course, on this trip, we were bound and determined to meet up with Ashleigh and Dominic after all these years and through email and phone calls we finally arranged their busy schedules around meeting us for drinks at the pub in our Holiday Inn hotel. Below left is the 1999 photo I took of them when they were kids and on the right is the photo I took of them now.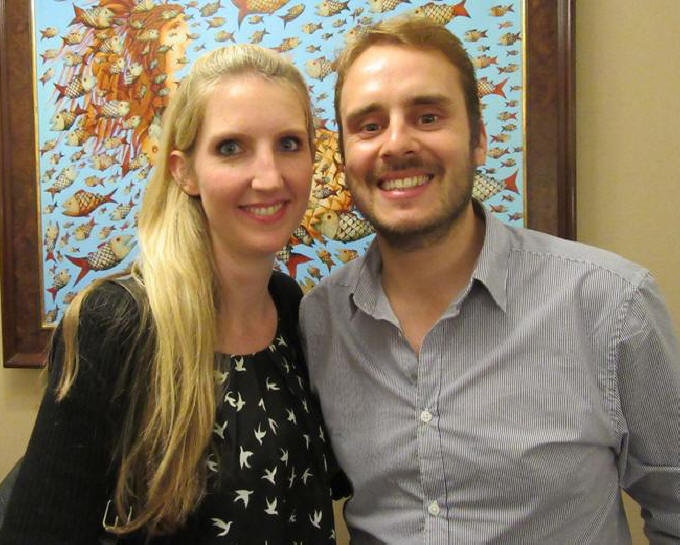 We met at the Callaghans Dublin Pub in our hotel at 8:00 PM and ordered some beers and wines.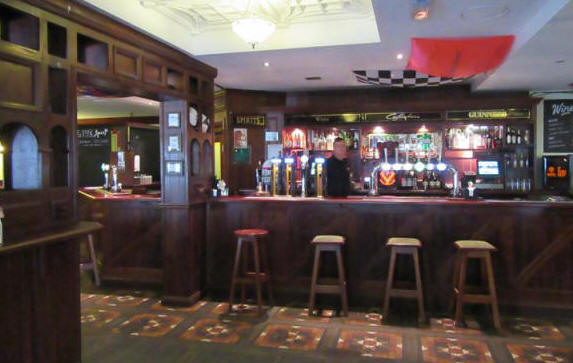 Ashleigh introduced us to her fiancée, Philip Foster (behind me in photo on right) and Dominic to his fiancée, Julia Barber (far left, right photo).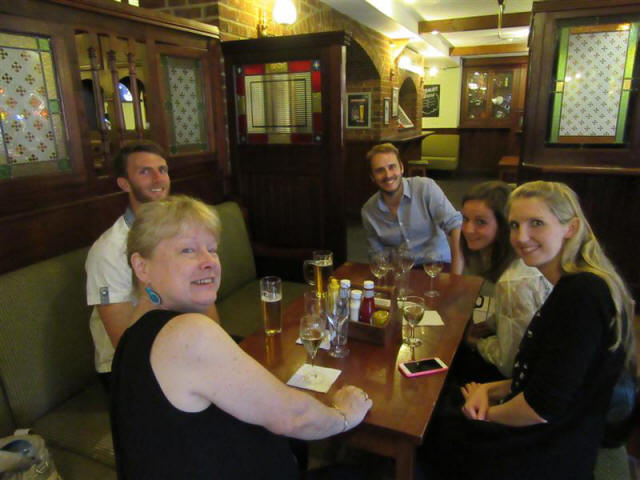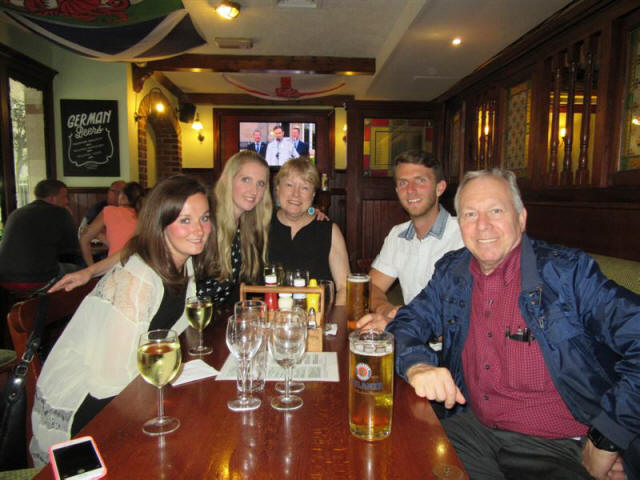 My, have they grown into wonderful adults. Joe should be very proud of the job he has done as a single father.
[Joe recently informed me that Ashleigh and Phil were married in October 2016 and that Dominic and Julia will be married in August 2019.]
At 8:45 PM, we paid up and took cabs to the Sea Shell Restaurant [49-51 Lisson Grove,
+44-207-224-9000] at the corner of Shroton Street. We had been there in 1999 for wonderful fish and chips based on a recommendation by John Eales and we were looking for an excuse to return.

These are the shots I took of it at 9:00 PM.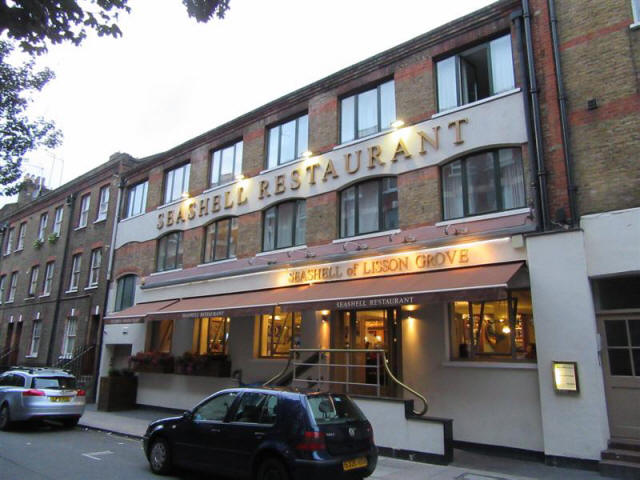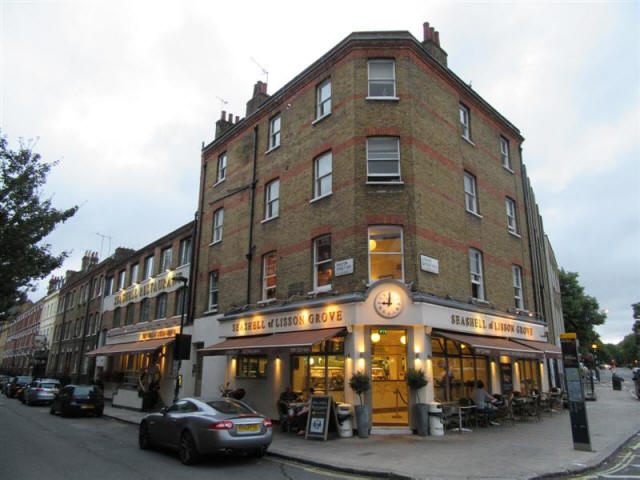 Out front is one of those map street signs for Lisson Grove, Marylebone.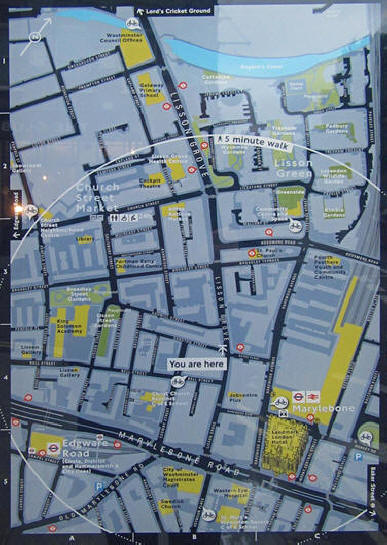 Now for some background on this historic and popular place.
The Sea Shell started as a fish stall at 36 Lisson Grove during WWI (1914-18) (upper left photo) and subsequently moved to the corner of Lisson Grove and Shroton Street in 1964 and gave it the name Sea Shell (upper right photo). It went from a 12 seat fish shop to a 90 seat restaurant

that became quite famous. When we were there in 1999 it looked like photo (lower left photo) after a remodel.
In August 2009, they had a major fire and 40 fire fighters battled it for three hours as it spread up four levels of the building. Everyone escaped unscathed and the only thing that survived were the original black and white marble floors. After the major refurbishment, it reopened in the summer of 2010 (lower right photo). It has had five years to mellow out.
These are stock photos I've found. At one time it had a green motif.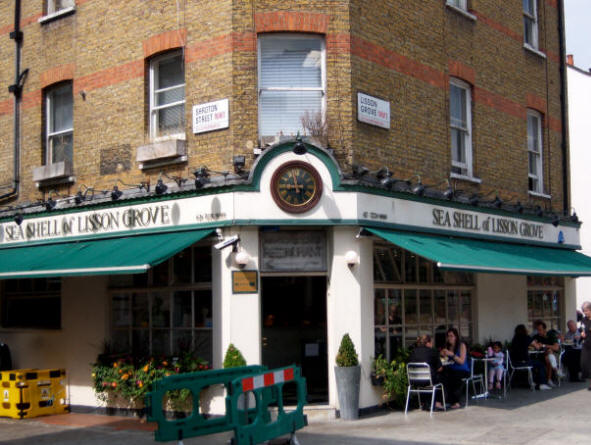 Here are some stock interior views. They have this wrap around aquarium in the main room.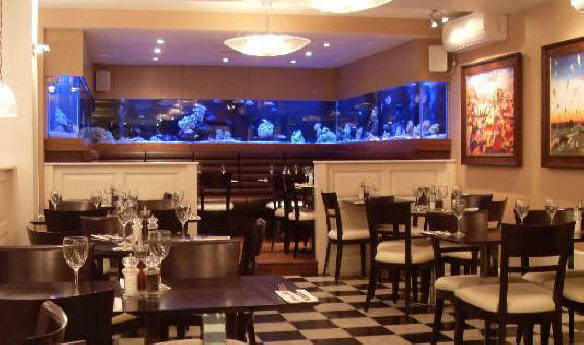 Here is their entry.
We took a look at the menu but I only came here for one thing.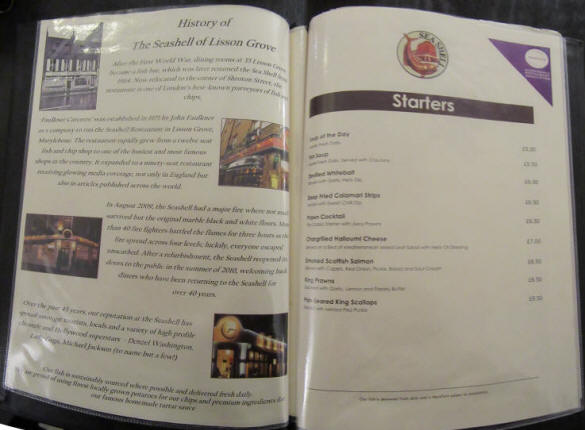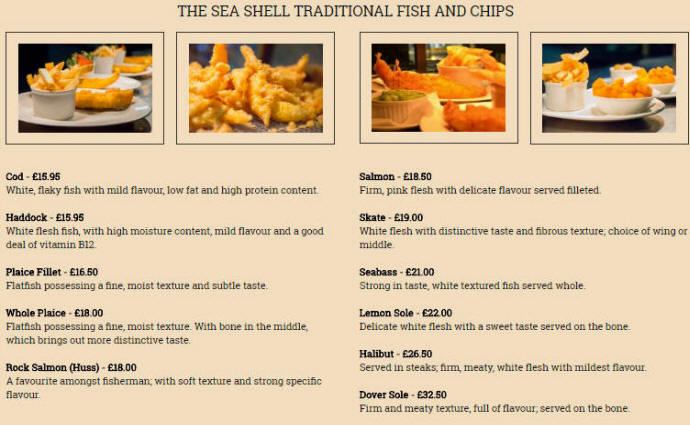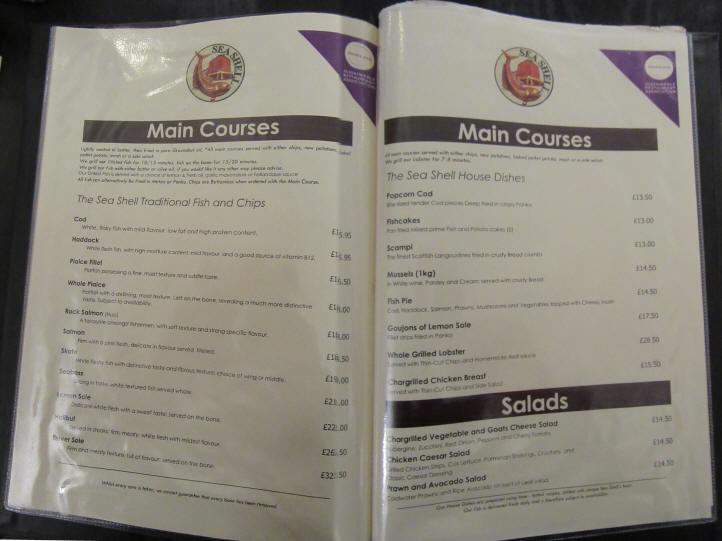 We ordered a couple of bottles of San Antini Pinot Grigio 2014, which was very good.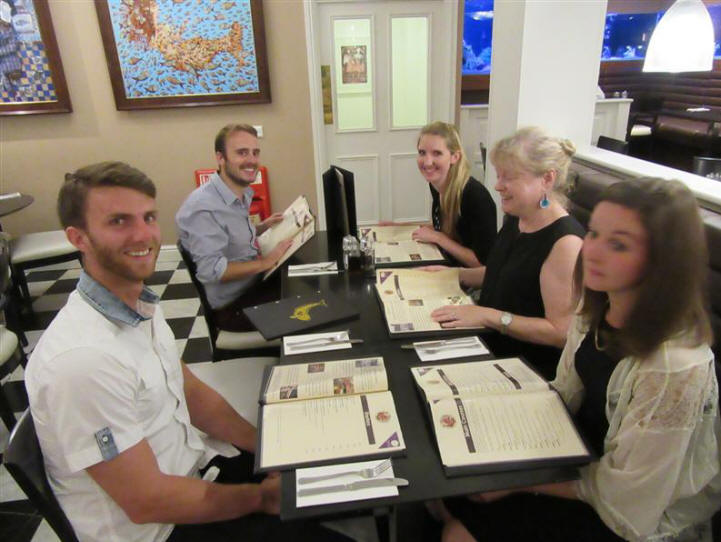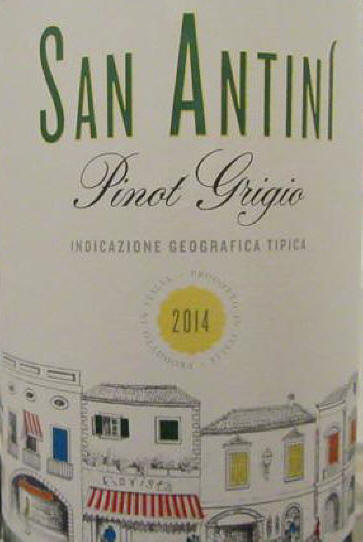 I was not alone, everybody ordered the cod fish and chips.
Here are a couple of examples.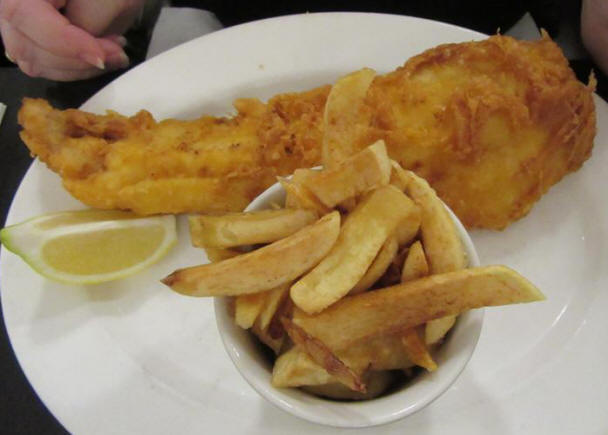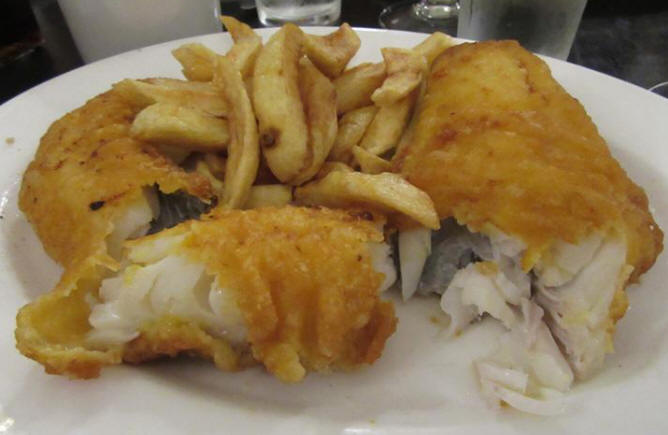 They were very good and as good as I remembered last time. It certainly was nice to catch up with Ashleigh and Dominic who we had such fun with when they were kids. We are so happy they found the time to get with us.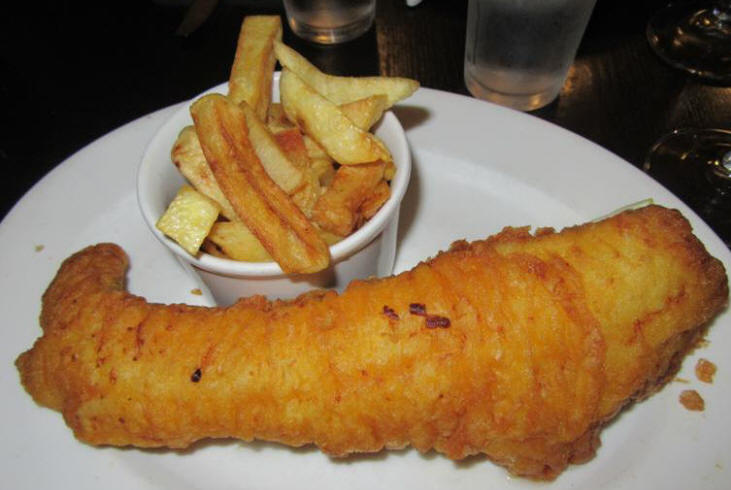 Obviously, I am highly recommending the Sea Shell if you are ever in London. We left there at 9:53 PM and went our separate ways by cab. When we got back to the hotel we stopped in the pub across the street from the hotel called the Marquis of Cornwall Pub [31 Marchmont Street,
+44-207-278-8355] (below, stock photos) ...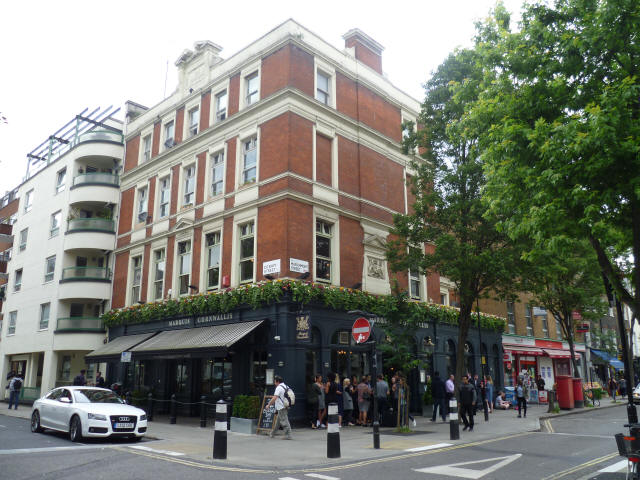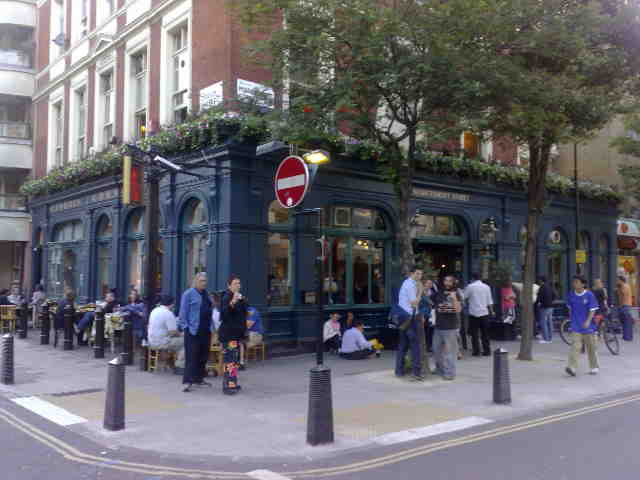 ... where we had a Guinness and glass of wine which cost ₤12.35 ($19.00).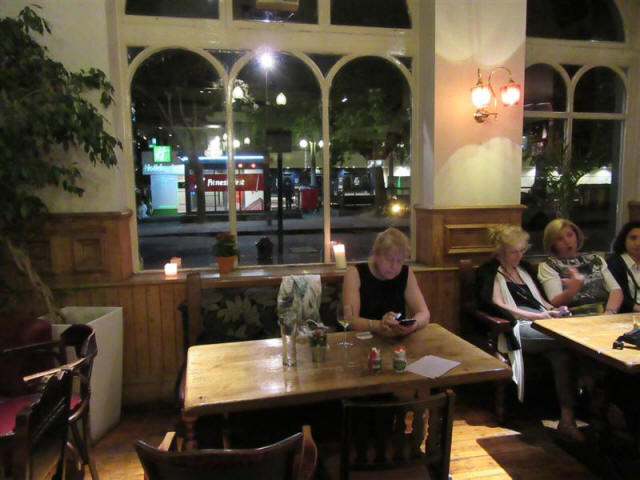 I chatted with the bartender who was a real Brit, first one I've met so far. We left at 11:00 PM and went back to our room and to bed early.
---
Tuesday, July 21, 2015
---
Marcia got up earlier than I and had her brunch at 1:00 PM at the same Pret a Manger near Russell Square as she did yesterday for ₤7.49 ($11.52). For some reason, even though getting to bed earlier, I slept for quite a bit more really enjoying the chance to "sleep in". When I got up at 4:30 PM, I dressed in my running gear and headed over to the Brunswick Centre and got some photos of the pedestrian space, one looking north (below left) and the other looking south (below right).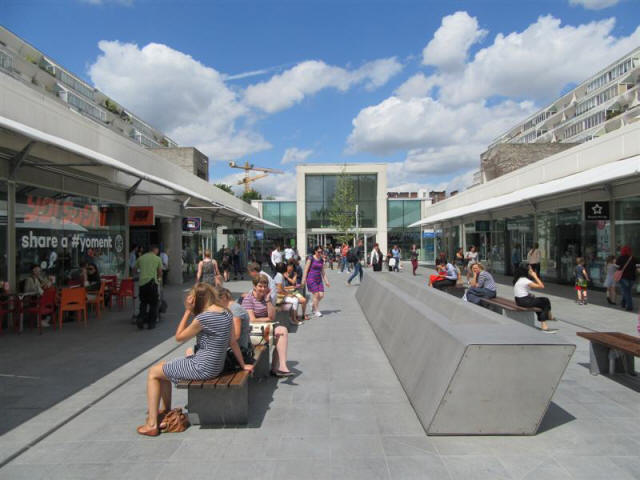 I then headed back over to Russell Square and got an even better shot of the Hotel Russell (below left) in all its splendor. You can see the Morton Hotel just across the street (on the left). Below right is the kitty-corner building on the other side (housing a coffee shop).
At 4:45 PM, I did my run again in Russell Square Park and at 5:15 PM I stopped in Burton Menswear [118-132 New Oxford Street,
+44-207-580-6896] (below) at the corner of Tottenham Court Road. Montague Burton began to build new shops ("modern temples of commerce" as they were called) around 1923. The next year the company opened in a wing of Woolworth's new superstore in Liverpool. When he had amassed around 200 branches, their architectural styles became a thing across the UK. You can see this one is next door to the Dominion Theater [268-269 Tottenham Court Road,
+44-345-200-7982] INFO (below right) which was constructed 1928 with a budget of £460,000. The site was the location of the former Horse Shoe Brewery, where the 1814 London Beer Flood occurred in which eight people drowned in beer. The first performance at the theater was held October 3, 1929.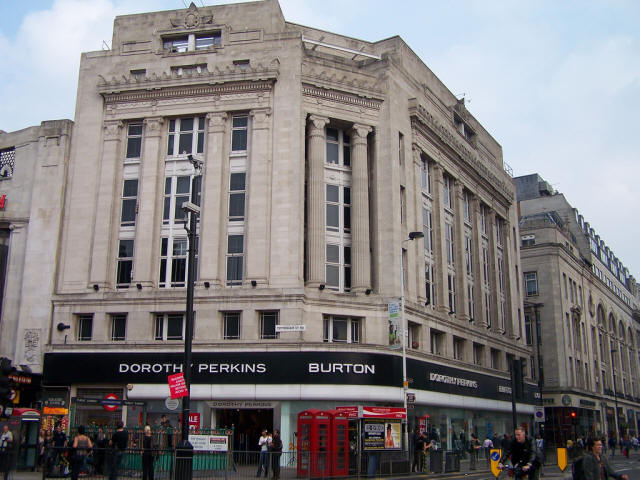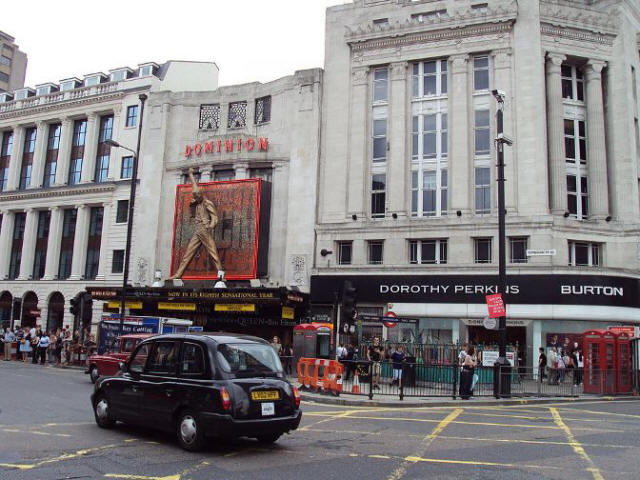 For their history click HERE. After a little shopping I bought a jacket I liked for ₤62.00 ($95.38).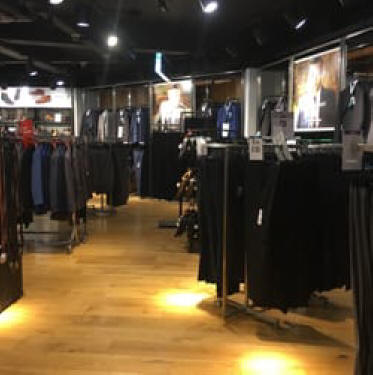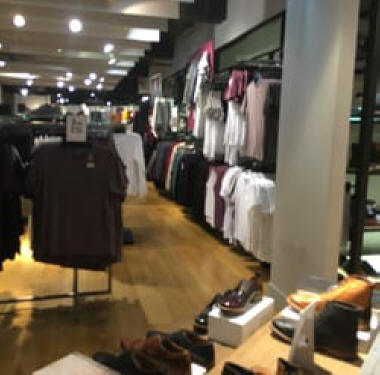 I then made it to Woburn Place and at 5:23 PM found Caffè Nero [639 Russell Square,
+44-191-250-4532] (below right; way above right). It is a really nice place here in Bloomsbury which is ...

... right across the street from the Russell Square Park entrance (below) where I enter to do my runs.

This is terribly convenient for me.
[It was also the exact spot where a stabbing attack by a Norwegian Muslim occurred on
August 3, 2016. A woman from Florida died.]
I ordered a nice large non-fat cappuccino for ₤2.30 ($3.54) which is not too expensive. The barista was pretty friendly (below left) and the place was quite modern and a nice place to relax. I found a good table and opened my computer. The gal next to me was a world traveler and we had a nice long conversation. I don't remember why this picture was taken or who took it.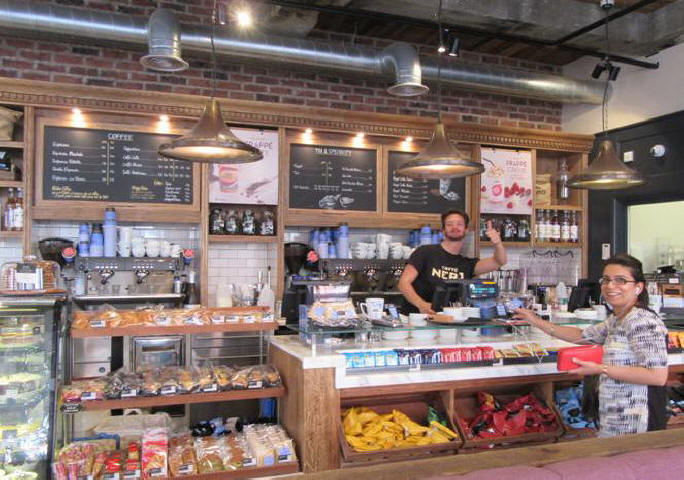 Their WiFi was very good as well so I have discovered an alternative to Starbucks. Below right are examples of the newer London black cabs.

Now I had to head to Tottenham Court Road again to find a special bank to exchange my pound notes. I got better photos of the University of London Senate House that I had to pass through. Below is the shot as you go in ...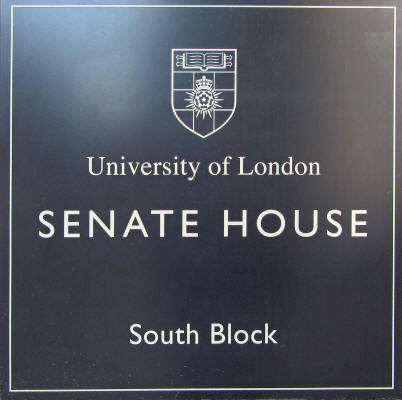 ... and this is the shot of the interior (below left) and the shot from the other side as you exit.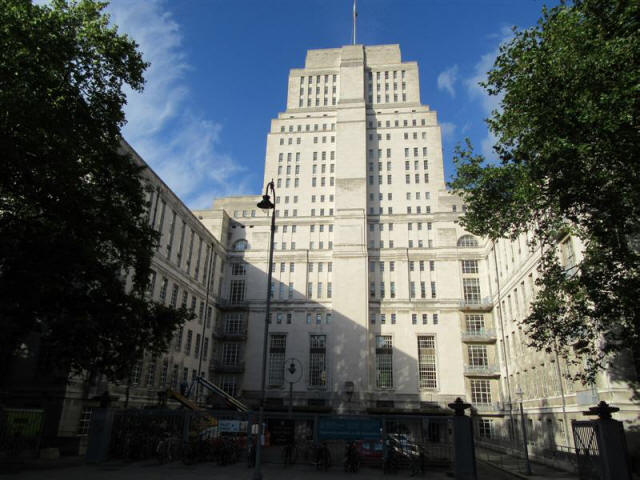 I went by the London School of Hygiene and Tropical Medicine [Keppel Street,
+44-207-636-8636] (below) where Sir Harold Ridley did some pioneering work in his younger medical career before he became an eye surgeon (see above).
I finally got back to Tottenham and I couldn't resist the architecture of the building housing the Rising Sun Pub [46 Tottenham Court Road,
+44-207-636-6530] (below left) which is another Greene King pub. Here are two clearer stock photos of it (below center and right).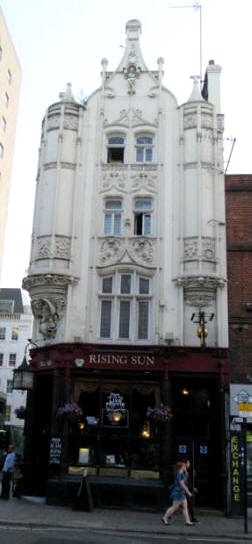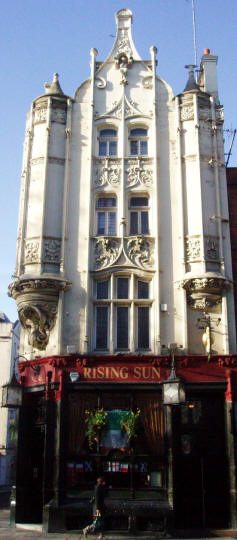 Here is a stock photo of the interior. Continuing down Tottenham, I came across yet another Caffè Nero shop [79 Tottenham Court Road,
+44-207-580-3885] (below center). Below right is a stock photo of it with the famous BT Tower in the background.
Paul Ettinger (below left) is the co-founder of the company and there is a piece about him in the UK Guardian. Caffè Nero (637 stores) is the third largest coffee chain by store count in the UK market, behind Costa (2,326) and Starbucks (956). The owners believe there is potential to reach 900 units in the UK and Ireland. As you can see from the map, there is no shortage of these coffee shops in London. Click her for a Store Locator if you might need it.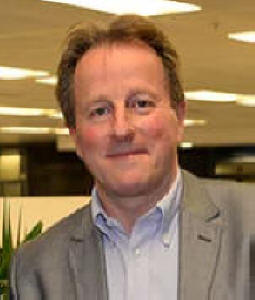 Two blocks from the Rising Sun and near Caffè Nero is the Goodge Street Tube Station with apartments on the upper floors. It is on Tottenham Court Road but near Goodge Street. I got this shot of it (below left). It was first opened in 1907. Here are some stock photos of it.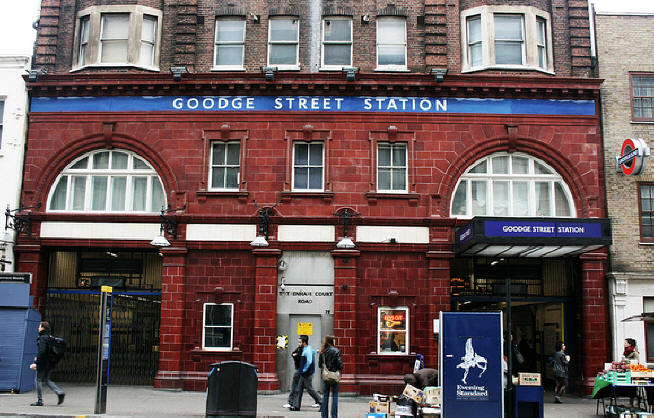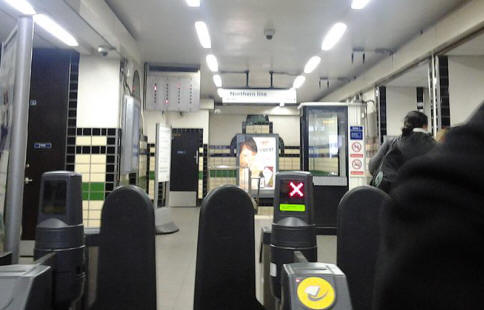 This area I am in is known as Fitzrovia (outline map below). It is a district in central London, near London's West End lying partly in the City of Westminster (in the west), and partly in the London Borough of Camden (in the east); north of Oxford Street and Soho between Bloomsbury and Marylebone. It is characterized by its mixed-use of residential, business, retail, education and healthcare, with no single activity dominating. The historically bohemian area was once home to such writers as Virginia Woolf, George Bernard Shaw and Arthur Rimbaud. Fitzrovia is probably named after the Fitzroy Tavern (below right) located at 16 Charlotte Street at Windmill Street. The building was originally constructed in 1883 as the Fitzroy Coffee House and converted to a pub called The Hundred Marks in 1887.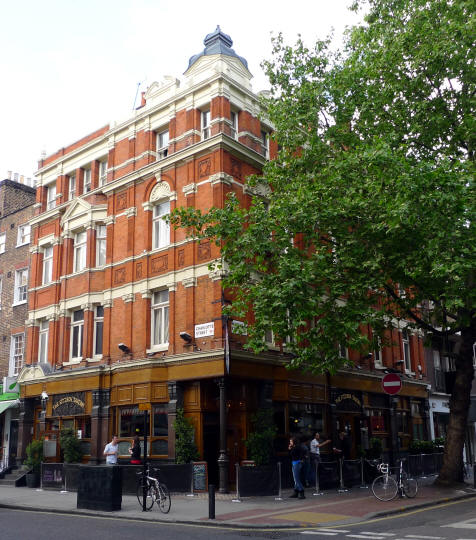 At 6:26 PM I stopped in a Boots pharmacy and then finally found what I was headed over here for: this Metro Bank [227 Tottenham Court Road,
+44-203-402-7550] right at the corner of Store Street, to exchange my outdated British pound notes to valid ones. It's a good thing I brought my passport which they required to exchange my four ₤100 notes to real ones.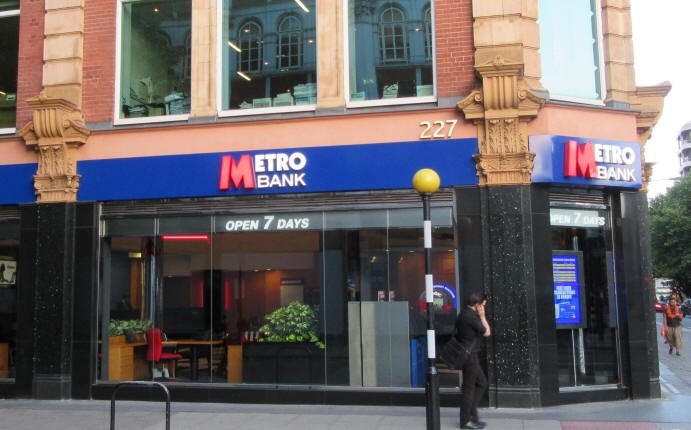 Now that I got that issue settled, it was time for another cappuccino, because right near by was another Caffè Nero [240 Tottenham Court Road,
+44-207-637-9890] welcoming me to come in a relax and work on my computer again.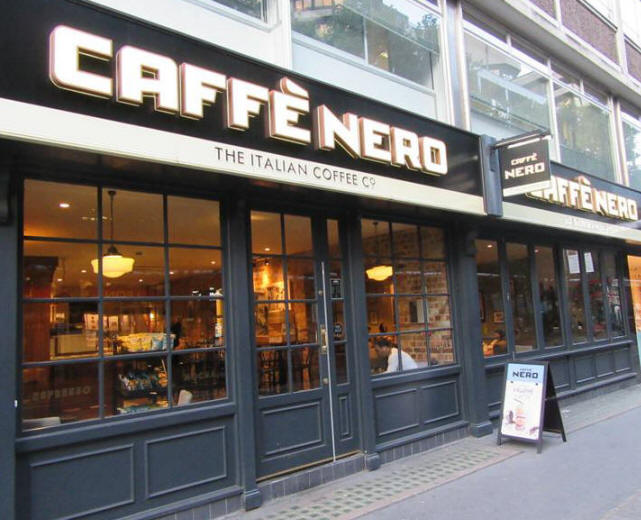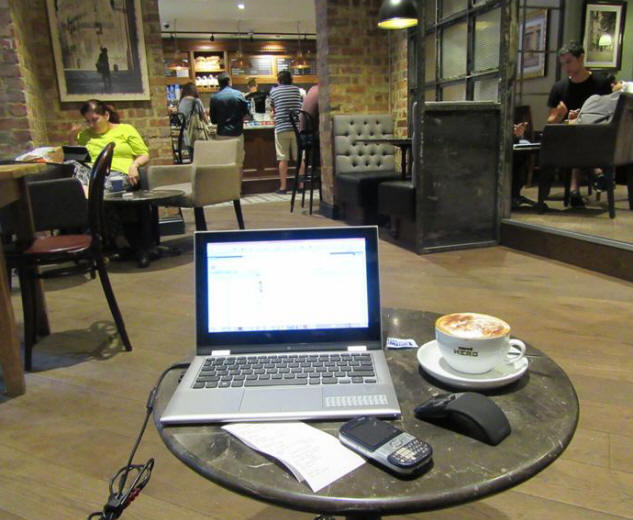 It is very large and a very comfortable place (stock photo below). I think the philosophy of this company is to have you come in and stay awhile.
It was getting late, so I headed back and passed Bedford Square on the way. Below is a stock photo of the square (green trees in the center) taken from the BT Tower.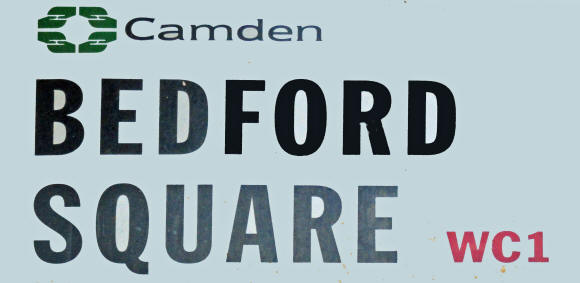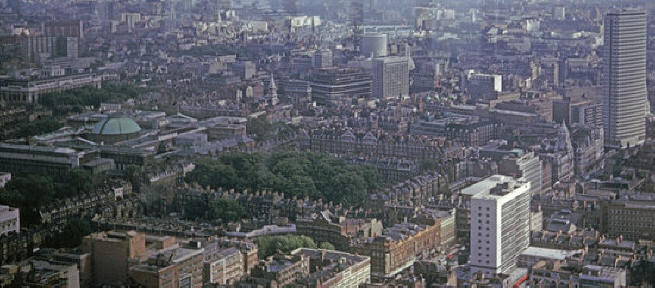 Built from 1775-83 as an upper middle class residential area, the square has had many distinguished residents, including Lord Eldon, one of Britain's longest serving and most celebrated Lord Chancellors, who lived in the largest house in the square for many years. The square takes its name from the main title of the Russell family, the Dukes of Bedford, who owned much of the land in what is now Bloomsbury.
These stock photos show the elegant row houses from each side and the park in the center (in winter time).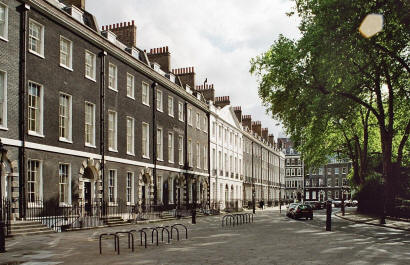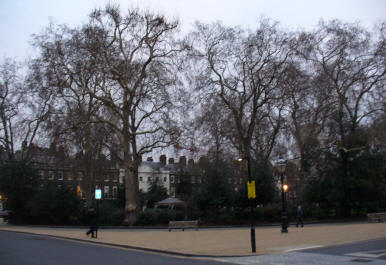 I reached our hotel again (below left) but from the Herbrand Street end, on the other side on Coram.


The reason I had to get back was to pick up all our laundry at Bloomsbury Cleaners. They did a good job; Marcia was happy and I saved a ton of cash.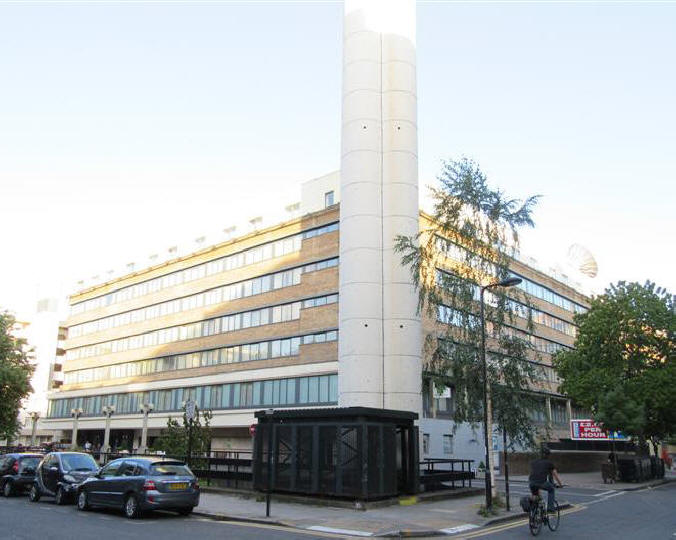 By 9:00 PM, we were dressed and walked back to try out the Balfour Italian place that we had gone by yesterday on Marchmont. We were given a nice table out on the sidewalk with great views of passersby because Marcia (below right) thought it was a little warm to sit inside.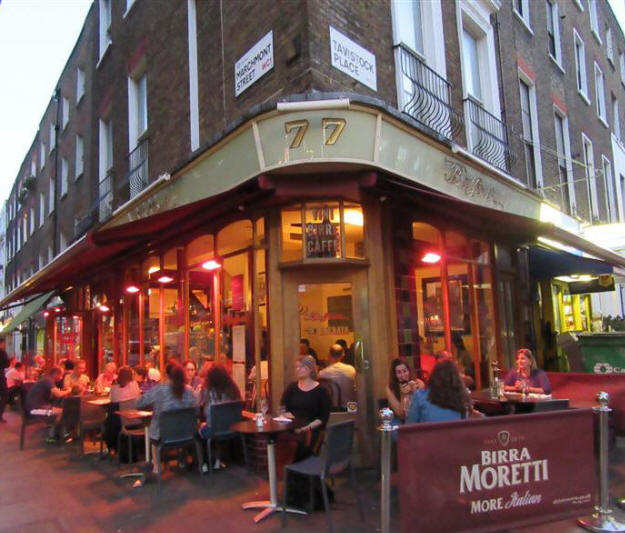 We took a look at their menu which was pretty standard.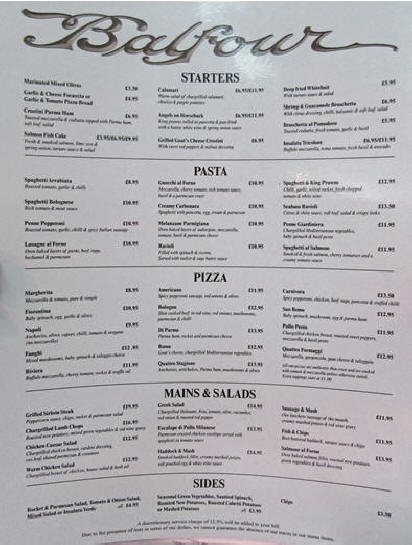 For a primi, I ordered lasagna al forno; below, before and after cutting into it.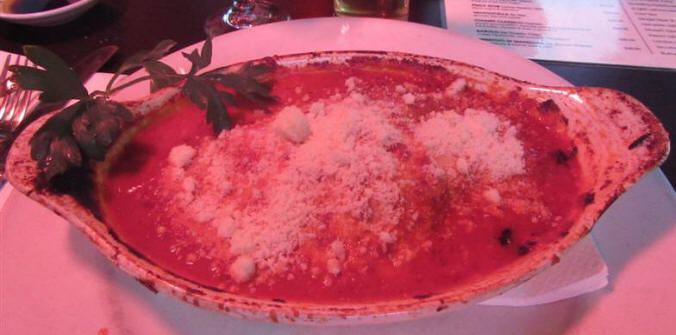 For secondi, I ordered their bifsteca Fiorentina (porterhouse steak) with oven baked potatoes (below left) and Marcia had a nice fried haddock and French fries, basically "Fish n' Chips" (below right).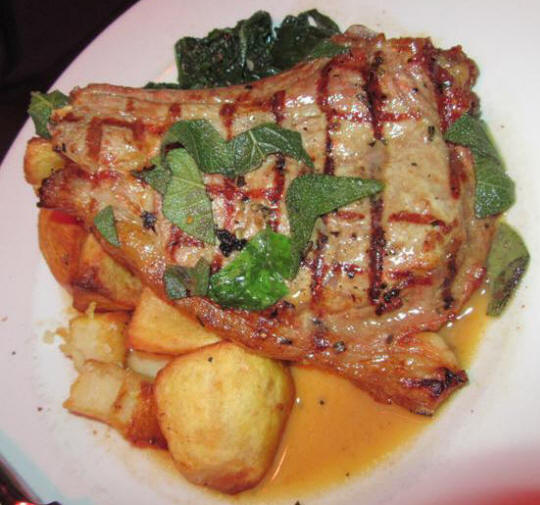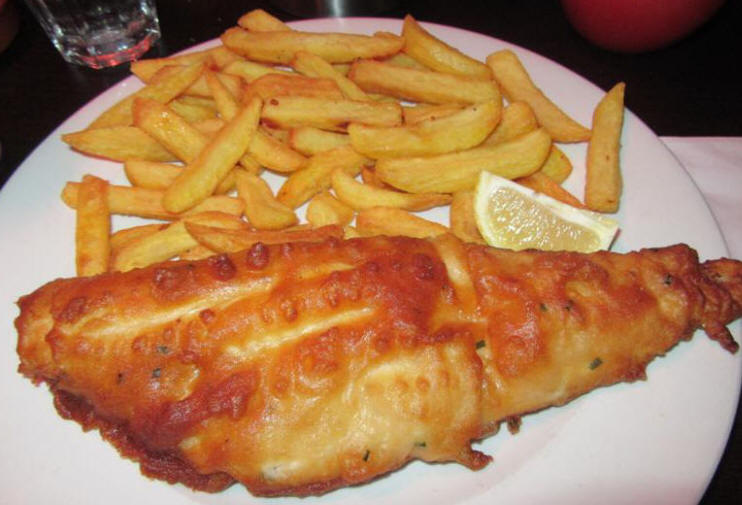 Before dinner, I was happy to see they had Peroni beer which I enjoy. We also ordered a bottle of Secret Coast Sauvignon blanc from New Zealand. After dinner I had a very nice cappuccino.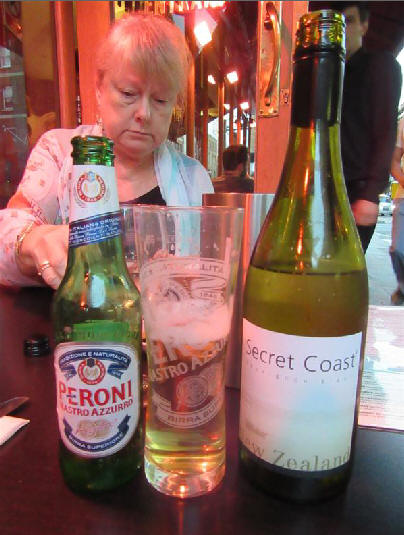 This wasn't the greatest dinner we have ever had but it wasn't bad and the people were very friendly and it was an enjoyable evening. I got a photo of Marcia with the manager. The whole dinner for two with beverages came to ₤75.71 ($116.48).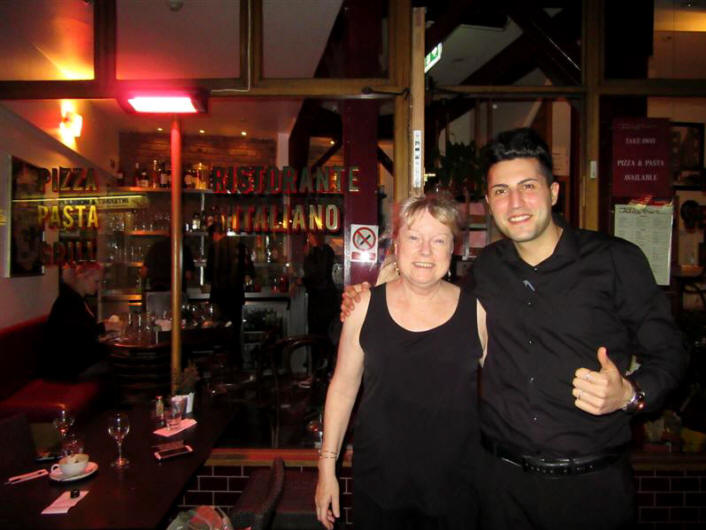 At 10:57 PM we leisurely walked back up Marchmont to our room and got to bed at a reasonable hour.
KJH
Kenneth J. Hoffer, MD
KHofferMD@AOL.com
London, England, UK
Sent 6-02-2018
If you enjoyed these travels or wish to add comments on the places we visited
Please Leave Me a Message by clicking the spinning @ sign below.